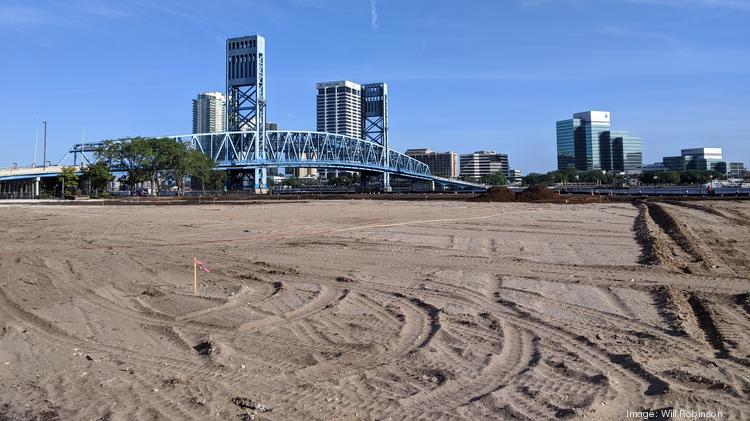 The Downtown Investment Authority will solicit requests for proposals for a public park at the site of the former Jacksonville Landing, the downtown shopping center torn down earlier this year, with a process set up that would allow public input on the final design.
During the DIA's Nov. 18 meeting, CEO Lori Boyer explained that the RFP process would aim to find three development teams interested in developing the former venue into a minimum 4.5-acre park.
"The goals are to qualify three teams; each team would consist of a landscape architect, an artist, and an urban designer or architect," Boyer said. "The concept is that the three teams would all receive a stipend and would all design to a 50% design – at which point that work product would be evaluated and there would be public input on that."
Referring to the former space as "Riverfront Plaza", Boyer said the DIA is hoping to finish with the procurement process in December – although she did note it may take longer – and have the RFP issued by Jan. 1.
The process of issuing the RFP has already started, she said.
In addition to the Riverfront Plaza RFP, Boyer added that DIA is working on a concept that would show how the various developments — including parks, the Shipyards and more — on the Northbank would "fit together." That conversation, she said, would be larger than just the Lot J and Shipyards redevelopment proposals introduced by Shad Khan and the Jacksonville Jaguars.
DIA Chair Ron Moody noted that the sheer number of projects downtown can be difficult to balance, but added that the momentum was a positive move for the city.
"I've heard the word synergy three or four times today, and that's really what's happening Moody said. "And you know what, it's exciting. I've not seen downtown this busy since the mid 70s to the mid 80s, when a lot of buildings were coming out of the ground. This is truly an exciting time."
Outside of the general discussion, the board also voted unanimously on a notice of disposition for the proposed River City Brewery redevelopment, the REV grant term sheet for Lot J and the allocation of development rights for Lot J. 
Source: https://www.bizjournals.com/jacksonville/news/2020/11/19/dia-solicit-rfp-park-former-jacksonville-landing.html