Applications for funding to cover the costs of "tens of thousands" of trapped leaseholders in social housing blocks with dangerous cladding are yet to be added to the vastly oversubscribed Building Safety Fund, the government has confirmed.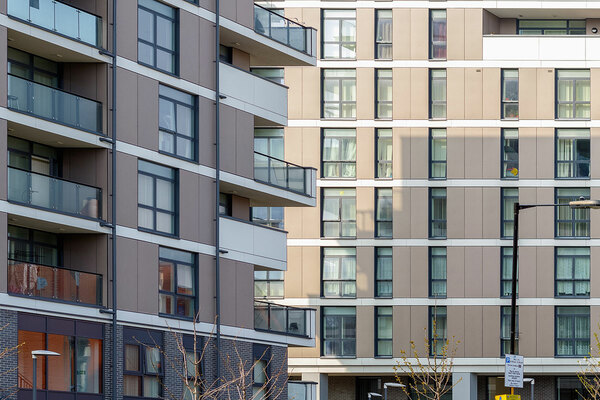 Last week, the Ministry of Housing, Communities and Local Government revealed that nearly 2,784 buildings had already registered for the fund to remove non-aluminium composite material cladding far outstripping the maximum of 600 the £1bn fund will cover.
But a source at the Ministry of Housing, Communities and Local Government (MHCLG) confirmed this figure exclusively relates to applications from private building owners and a small number of social landlords who believe paying for the works could threaten their financial viability.
Many more registrations from social landlords to cover costs they would otherwise have billed to leaseholders have yet to be added.
Applications for social housing providers to bid through this route opened at the end of July and will close in December this year.
The government is understood to still be waiting for some of these applications to be submitted, and that they will amount to tens of thousands of leaseholders in London alone.
The latest revelations highlight the sheer number of buildings that will need government cash to pay for cladding remediation or see leaseholder billed, with thousands set to miss out unless the funding is increased.
It comes just weeks after Inside Housing relaunched its End Our Cladding Scandal campaign alongside cladding campaigners and the Grenfell families.
One of the key asks of the campaign is that the government takes a proactive stance in leading a national effort to fix the crisis of dangerous cladding and forward fund all necessary remediation work, reclaiming the cost from those responsible or via a new levy on development.
The £1bn Building Safety fund was announced in March as part of chancellor Rishi Sunak's Budget. Under the rules, only buildings above 18m can apply and building owners must prove that the cladding materials are dangerous. The money will be distributed on a first-come, first-served basis at the application stage.
Last week it was revealed that 2,784 had registered, with only 447 of those blocks submitting correct information and only 65 of these blocks being deemed eligible so far.
This number reflects only the private blocks that have applied for and some housing associations that have registered through the private fund on the basis that the remediation was unaffordable or a threat to their financial viability. It is understood that a relatively small number of associations have registered on these grounds.
However, the second stream is exclusively for housing associations and councils.
This would include applications for blocks that exclusively houses leaseholders and shared owners but also those blocks that have a mixture of tenures.
For example, if a block that needs remediation includes 20 leaseholders and 20 renters, a landlord will be able to apply to cover the costs it would otherwise have billed to those leaseholders.
Inside Housing has spoken to dozens of shared owners currently trapped in blocks unable to sell – many of whom have been warned by their housing association that crippling bills will be pushed onto them if they are not successful in obtaining government funding.
The Ministry of Housing, Communities and Local Government has said the Building Safety Fund is part of a push to make homes safer and quicker, and it was already working to progress eligible applicants to the Building Safety Fund to the next stage.
Specialists have been appointed to support building owners through the application process.
Source: https://www.insidehousing.co.uk/news/more-blocks-to-bid-for-oversubscribed-building-safety-fund-after-government-numbers-exclude-association-applications-68155