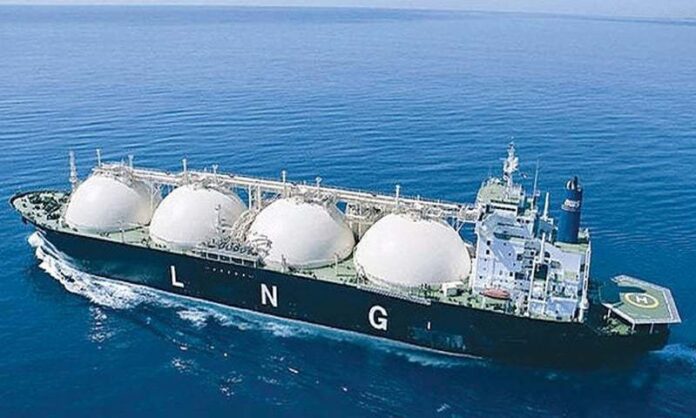 ISLAMABAD: In order to meet the gas requirements of the country, Pakistan LNG Limited (PLL) has invited bids for the delivery of six Liquefied Natural Gas (LNG) cargoes to Port Qasim, Karachi, during the month of December.
As per details, PLL has advertised a tender for spot cargo purchases for six delivery windows in the month of December 2020. The quantity for each cargo will be 140,000 cubic meters.
The deadline for submission of bids is November 2, 2020. The bids will be opened the same day at 1230 hours PST as per PPRA rules.
"Pakistan LNG Limited reserves the right to reject all bids prior to the acceptance of a bid or proposal, as per rule 33 of Public Procurement Rules, 2004," said the PLL advertisement.
According to PLL, the first LNG cargo will be delivered on 3-4 December, second on 8-9 December, third on 13-14 December, fourth on 18-19, fifth on 24-25 while sixth cargo will be delivered on 30-31 December on a Delivered Ex-Ship (DES) basis.
Sources in the gas sector said the demand for gas in the winter season usually goes up in the country due to higher consumption and low supply. However, they added, the gap between demand and supply can be bridged by importing LNG into the country.
"Although Pakistan had earlier inked a long-term agreement with Qatar for the supply of LNG, the incumbent government has been active on the spot market since last August mainly due to a surge in the demand of gas," an insider informed. "PLL had previously issued tenders for delivery of two LNG cargoes in October and three cargoes in November, while the company has now issued a tender for supply of six LNG cargoes for December 2020."
PLL is a subsidiary of Government Holding (Private) Limited (GHPL), which is owned by the federal government. The company has the mandate to procure LNG to meet the country's gas requirements.
Source: https://profit.pakistantoday.com.pk/2020/10/06/pakistan-eyes-six-lng-spot-cargoes-for-dec-to-prevent-gas-shortage/