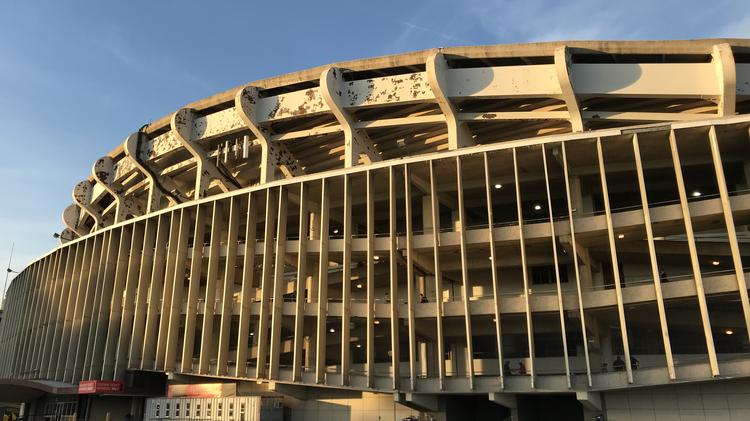 Events D.C. has rescinded a contract it awarded just last month for the demolition of RFK Stadium, planning to issue a new request for proposals early next week.
Two of the five unsuccessful bidders filed protests with Events D.C. regarding the $14.22 million contract awarded last month to Providence, Rhode Island-based Gilbane Building Co. Gilbane was expected to demolish the 59-year-old stadium in 2022 — already delayed from its original timeline.
Events D.C., the District's quasi-public conventions and sports authority that manages the RFK Stadium site, declined to disclose the nature of the protests, who filed them or how the new RFP would differ from the original one. But the fact that the award was rescinded suggests the protestors could, at the very least, have significantly delayed the procurement with their protests, if not outright overturned the Gilbane deal.
"Events D.C. is taking these proactive measures on the front end to minimize any potential delays down the road," Greg O'Dell, CEO and president of Events D.C., said in a statement. "The offerors will be provided further details at a later date."
Protests related to Events D.C. are generally not filed with the city's Contract Appeals Board, where they would become public information.
Events D.C. said all responsive bidders for the stadium demolition will be permitted to submit new proposals. O'Dell said the timeline for the new RFP should not further delay the expected demolition.
The RFP was first issued in September 2019. In selecting Gilbane in early September, Events D.C. chose the same contractor that had partnered with Smoot Construction to design and build another of its D.C. venues, the Entertainment and Sports Arena, the home for the Washington Mystics on the St. Elizabeths campus.
Source: https://www.bizjournals.com/washington/news/2020/10/02/events-d-c-rescinds.html