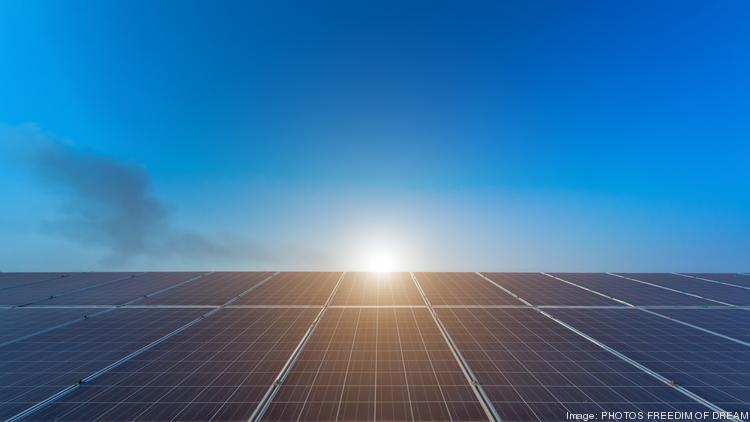 Bidders have focused on solar power — especially paired with storage — and on power purchase agreements in a big renewable energy solicitation that Portland-based PacifiCorp rolled out in July.
Fifty-two percent of 574 bids went the solar-plus-storage route, according to aggregated data from the RFP's independent evaluator, with another 20 percent consisting of solar alone. More than 80 percent of the projects that were in Oregon, where wind has long been the leading renewable resource, were solar.
Falling solar and battery prices are making the combination attractive. Solar also generally pairs better with batteries for short-term storage that can shift output a few hours into a peak evening demand period, analysts say.
Another notable feature of the RFP: Investor-owned utilities in the Pacific Northwest tend to own their generating resources, but 84 percent of the bids in the RFP were structured instead as deals where an independent owner would sell the power to PacifiCorp.
How the bids will translate into a portfolio will be determined in an analysis and winnowing process expected to wrap up next summer.
The size of the solicitation made it eagerly anticipated by project developers.
Berkshire Hathaway-owned PacifiCorp, tilting away from coal, last year outlined a preferred portfolio that would add 2,000 megawatts of wind power and 1,800 megawatts of solar paired with 595 megawatts of battery storage to its six-state system.
But a complex assessment of the bids in the RFP — their location, cost, ability to deliver during periods of high demand and more — will determine exactly what resources are added in what could amount to a multibillion-dollar commitment by PacifiCorp.
There are a couple of other thorny issues in the mix as well.
First, commissioners are concerned that PacifiCorp, after contracting for vast new amounts of energy, some of which it expects to profitably sell, will find a soft market. The PUC has ordered a "sensitivity" analysis to study the kind of risk ratepayers might face in two circumstances — if wholesale prices trend low, or very low.
The issue highlights a paradox of today's energy picture.
The combination of low-marginal-cost renewable energy, incentives, and cheap natural gas is generally suppressing wholesale prices, even sending them into negative territory at times. But with fewer dispatchable resources (such as coal) and more variable resources (solar or wind, basically), grid operators are growing concerned about their ability to meet peak demand, a situation California found itself in last month.
At a PUC meeting on the PacifiCorp RFP last week, Chair Megan Decker noted a new price forecast from the Northwest Power and Conservation Council. It concluded that "one significant trend will be lower wholesale electricity prices in the Northwest as more renewables come online."
Interconnection is another vexing issue in the RFP. Projects need to be able to connect to PacifiCorp's transmission system, and interconnection costs are typically analyzed in the order in which requests arrive, first-come, first-serve. But a backlog of often speculative projects in the queue has raised the possibility of crowding out potentially competitive bids.
To avoid that, PacifiCorp proposed and federal regulators approved a new "cluster" format that groups projects geographically for interconnection assessment. But to the frustration of many bidders and the Oregon commission, projects had to be in the PacifiCorp queue by the end of January to qualify for the cluster study and the RFP. That cut out many potential projects. Plus, PacifiCorp already has interconnection agreements with project developers in many areas of its system, which could further limit the ability to select the most competitive bids.
Source: https://www.bizjournals.com/portland/news/2020/09/28/pacificorp-rfp-solar-plus-storage.html