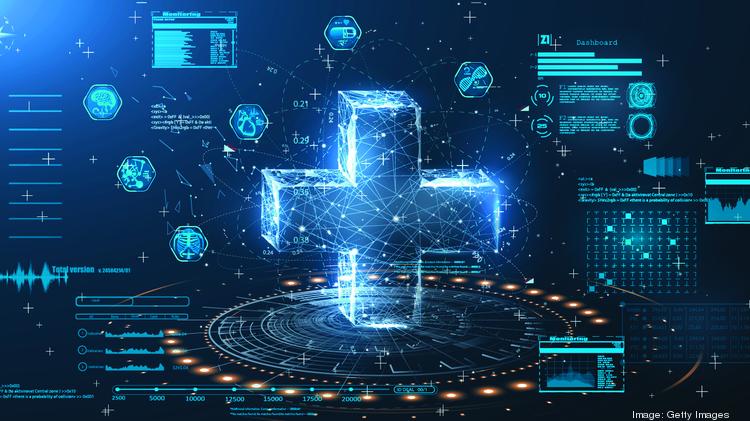 Tampa General Hospital's strategic plan to implement the latest technology and save on costs is getting a big head start by partnering with some of the largest health care tech giants.
This week, the hospital announced a seven-year strategic partnership with tech firm Philips (NYSE: PHG, AEX: PHIA), giving the hospital early and ongoing access to the latest Philips innovations.
However, the $70 million contract is part of a larger deal. Last fall, TGH put out a biomedical equipment request for proposals and GE, Philips and Siemens responded, said Scott Arnold, TGH's executive vice president and chief information officer. "TGH liked the idea of splitting the deal," he said.
The hospital did just that.
"We were preparing for the Philips deal to go [into play] before the pandemic and then we pumped the brakes," Arnold said, explaining TGH officials weren't sure how the pandemic would affect the deal.
The hospital entered into an agreement with GE Healthcare in August for the same duration of seven years to bring new ultrasound equipment, magnetic resonance imaging and nuclear medical equipment, along with other imaging tech. TGH and GE did not disclose the agreed upon contract amount, but the hospital did say it was less than the $70 million deal with Philips.
In the new deal with Philips, the company is responsible for delivering new equipment such as X-ray echocardiograms, cardiac catheterization lab equipment, interventional radiology equipment, and replacing all bedside patient and vital sign monitors, Arnold said. Philips will also replace TGH's technology with cloud-based technologies.
When organizations commit to only buy from certain companies, there is typically a big cut in costs and therefore savings due to the long-term commitment. "We estimate the equipment savings to be $32 million over the seven years," Arnold said about the combined deal.
The decision making process to split the deal between GE and Philips and not include Siemens was partially made after speaking with hospital staff members about equipment preference as they would be the ones utilizing it, and GE and Philips both responded favorably to the RFP, Arnold said.
Cost savings and new tech stretch a long way for TGH as it's the only Level 1 trauma center in the region; it sees an average of 95,000 patients a year in its emergency room alone.
TGH and GE currently have a NASA-like command center in the hospital that uses artificial intelligence and predictive analytics to monitor patients. It is the first of its kind for Florida and fourth in the world. The deal for that command center was made several years ago in a separate deal, Arnold said.
Source: https://www.bizjournals.com/tampabay/news/2020/09/24/behind-tampa-general-and-philips-70m-deal.html