Interface Definition Language v4 to C++ Language Mapping Specification to support new use cases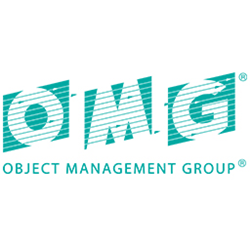 BOSTON : 
International technology standards organization Object Management Group® (OMG®) today announced a request for proposal (RFP) an Interface Definition Language v4 (IDL4) to C++ Language Mapping specification. The enhanced IDL4 to C++ Language Mapping specification will provide Data Distribution Service (DDS™) and CORBA users and vendors with an interoperable API for the C++ programming language, enabling the deployment of new, vendor-neutral applications in a variety of industries.
OMG IDL is an excellent tool to model information and interfaces, and plays an important role in well-known technologies, such as DDS and CORBA. The latest version of the OMG IDL has been published as the ISO standard ISO/IEC 19516:2020. In the last few years, OMG has enhanced IDL, incorporating new syntax and a flexible structure to support a whole new array of use cases. This evolution in IDL requires updated language mappings so users of technologies like DDS and CORBA, which use IDL to model information and interfaces, can benefit from the new features when using general-purpose programming languages like C++, Java, or C#.
The RFP solicits an updated IDL to C++ Language Mapping specification for the most recent version of OMG IDL. The new standard mappings will be the latest addition to a new generation of language mappings that the OMG has successfully adopted for Java and C#.
"The existing IDL to C++ language mappings are currently being exercised by thousands of DDS- and CORBA-based systems. As new systems adopt OMG IDL, it is important to keep our standard mappings current so new and existing systems can benefit from the new additions to the language," said RFP author Fernando Garcia Aranda, Principal Software Engineer at Real-Time Innovations (RTI). "With this RFP, we define an updated set of IDL to C++ mappings that make use of the new features of the most recent versions of the OMG IDL to the fullest extent."
Both members and non-members of OMG may show their interest in participating in the IDL4 to C++ Language Mapping RFP by submitting a Letter of Intent by December 24, 2020. To submit individually or as part of a submission team, companies must become members of OMG by the initial submission deadline of February 22, 2021.
About OMG
The Object Management Group® (OMG®) is an international, open membership, not-for-profit technology standards consortium with representation from government, industry, and academia. OMG Task Forces develop enterprise integration standards for a wide range of technologies and an even wider range of industries. OMG's modeling standards enable powerful visual design, execution and maintenance of software and other processes. Visit http://www.omg.org for more information.
Note to editors: Object Management Group and OMG are registered trademarks of the Object Management Group. For a listing of all OMG trademarks, visit https://www.omg.org/legal/tm_list.htm. All other trademarks are the property of their respective owners.
Source: https://www.prweb.com/releases/object_management_group_request_for_proposal_to_enable_cross_industry_application_interoperability/prweb17415764.htm