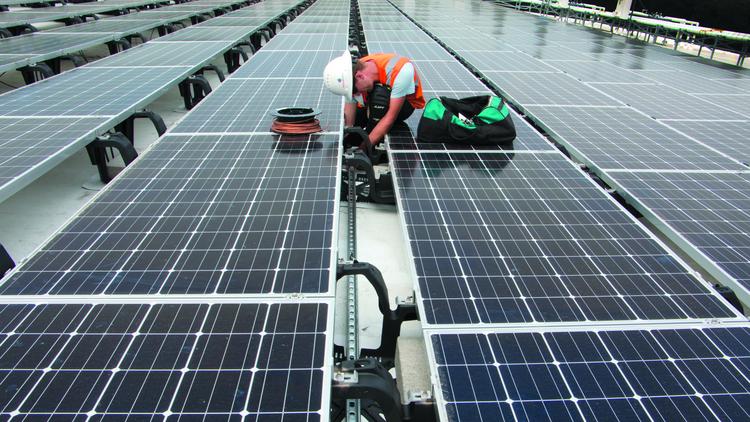 Nearly two years after city voters approved it, the Portland Clean Energy Fund is ready to begin taking proposals for spending the money raised through a 1 percent gross revenue surcharge on large retailers.
Fund managers on Wednesday released an $8.6 million request for proposals that, in the city's words, represent "the community's best ideas for addressing climate change and advancing racial and social justice."
Once in full swing next year, the fund is expected to have between $44 million and $61 million to spend annually.
In the initial round of grants, $3.4 million to $5 million is expected to go to clean energy projects; $840,000 to $1.3 million to green infrastructure and regenerative agriculture; and $1.7 million to $2.1 million to green workforce development and contractor support.
Grant types include planning grants worth up to $100,000; small grants for projects that cost less than $200,000; and large grants for projects valued at up to $1 million.
"PCEF was created by frontline communities who know climate justice is racial justice. We would not have this opportunity without the community's dedication to turn this vision into reality," Commissioner Jo Ann Hardesty said in a news release. "I'm proud of and thrilled by this unprecedented effort by the community and the city."
Hardesty was an early advocate for the fund, dating back to before she was elected to the council in November 2018, the same election in which voters backed the PCEF by a nearly 2-1 margin.
Source: https://www.bizjournals.com/portland/news/2020/09/16/portland-clean-energy-fund-rfp.html