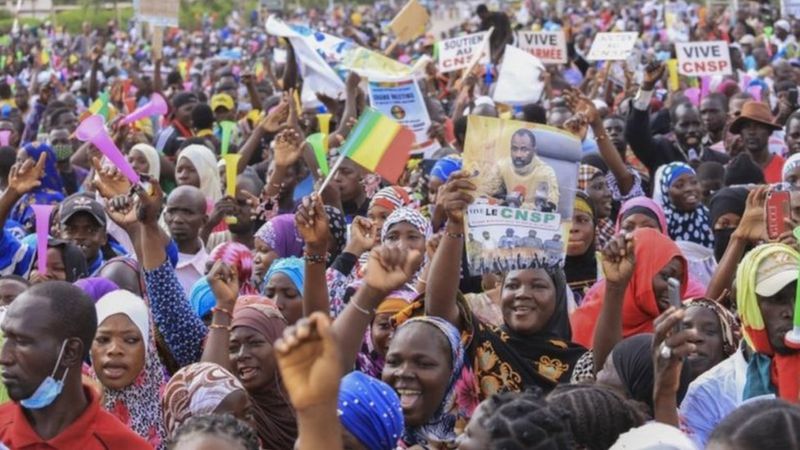 Opposition groups called for a boycott of the assembly in Mali in protest of a coup d'état last August, which rejected a transitional agreement in Kirundi.
On Saturday, the leaders of the ruling military faction accepted the 18-month-old transitional government until the election.
The transitional agreement was reached after three days of talks with dissidents and NGOs.
But the opposition group – known as the 'Mouvement du 5 Juin-Rassemblement des Forces Patriotiques (M5-RFP)' – took part in the talks, rejecting the contents of the agreement.
The M5-RFP says the content is an attempt by military gang leaders to "seize and seize power".
The union added that the document did not take into account the fact that it was an election in the absence of a civilian leader and that the contents of the document "did not reflect the views and decisions of the people of Mali".
The West African Economic Community (CEDEAO / ECOWAS) had also demanded that the transitional president be a civilian citizen, but a military group said a civilian or soldier could be president.
The transitional agreement was announced by the leaders of the military group, which also said that a transitional parliament would be formed that would include members of the M5-RFP.
Mali is already plagued by extremist violence based on radical Islamic principles and ethnic violence, as well as a crippled economy.
BBC correspondent Mary Harper says major tensions between the military and the group that led the protests preceded the overthrow of President Ibrahim Boubacar Keïta, raising concerns that there is less security in the country.
Source: https://www.bbc.com/gahuza/amakuru-54118765