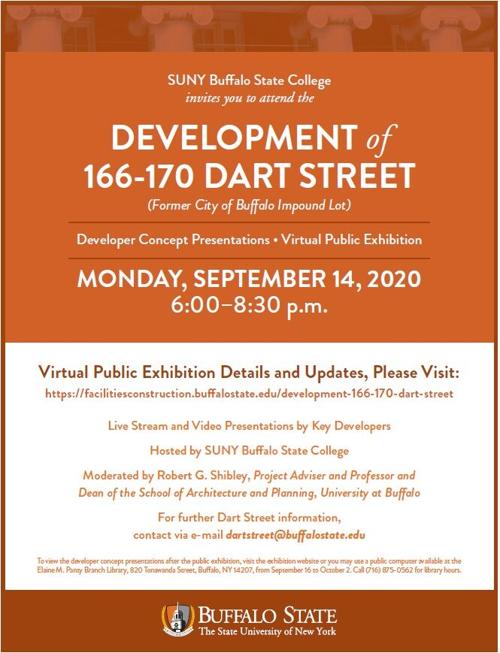 Acity-owned impound lot along Dart Street on Buffalo's West Side has long been a place few wanted to visit.
The land, in the shadow of the Scajaquada Expressway, is where cars are towed after accidents, abandonment, suspended registrations or criminal seizures.
But that's not the future SUNY Buffalo State has in mind for the city's auto impound lot, located on the western edge of its campus. Now, three developers are floating ideas to fulfill the college's vision: supporting the college's needs, enhancing the appearance and experience of the school for students, and embracing and connecting with the surrounding community.
The ideas are wide-ranging: Indoor and outdoor sports facilities. Waterfront access. Streetscape improvements. A new entry into the Grant Street neighborhood and the college. An innovation center.
These are the highlights of three proposals that Buffalo State will unveil at an online public forum from 6 to 8:30 p.m. Monday, as the school seeks to move ahead with its redevelopment of 166-170 Dart St. The concepts from Colby Development, McGuire Development Co. and Uniland Development Co. share certain features – notably the sports facilities and fields – but also reflect different ideas about how to achieve the overarching goals.
"We are pleased to see the different ideas. They are innovative. They are new," said Laura Barnum, Buffalo State's vice president for finance and management. "We are very open. We have not formed any opinions on the proposals or ownership. We are interested in what the public thinks."
As the city's designated-developer for the property, the college is charged with guiding a selection process and choosing a plan to re-imagine the 8.8-acre site. That makes the feedback from the forum important, as Buffalo State seeks to bring a recommendation to the Common Council for approval, followed by negotiation of a purchase agreement with the chosen developer by next April.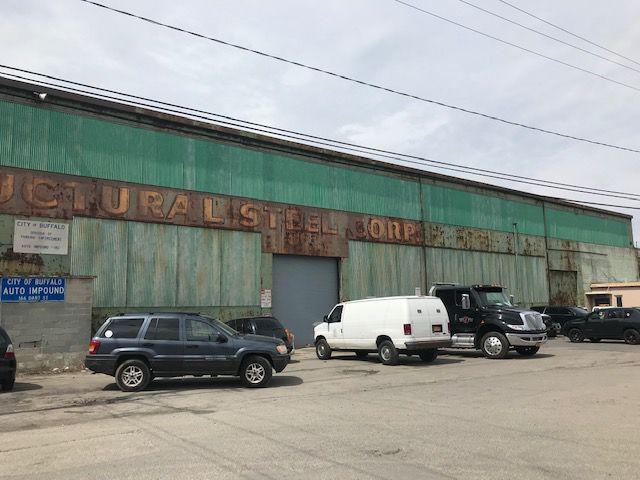 "I would say this is a once-in-a-lifetime opportunity for the college and the community," said Barnum, who has been shepherding the effort since she arrived two years ago.
"It's very rare that you get to choose who your neighbor is going to be," she added. "We're here. We're not going anywhere."
Four firms submitted proposals to Buffalo State at the end of last year after the school put out the call in August 2019, but only the ideas from Colby, McGuire and Uniland met the criteria in the request-for-proposals. Interested parties must register online to be notified of Monday night's event details.
"We really want to get public engagement at this exhibition, so we can ensure that their voice has been heard," Barnum said. "What we're really interested in is seeing this as a catalyst for development of the West Side of the city, and there's no better place to start than the auto impound lot."
Colby's vision: A "vibrant corridor"
Colby Development, led by Colby Smith and Robert Marcus, is proposing its W.E.S.T. Plan – Westward Expansion, Sportsplex and Tonawanda Street – to "create an attractive and vibrant corridor" at Buffalo State's Grant Street entrance, according to a summary document.
"The Grant Street entrance to Buffalo State College should be as exceptional as the Elmwood Avenue entrance," Colby wrote.
The plan includes a "major" indoor sports facility, with an outdoor baseball diamond, "numerous" streetscape improvements and additional green space on campus.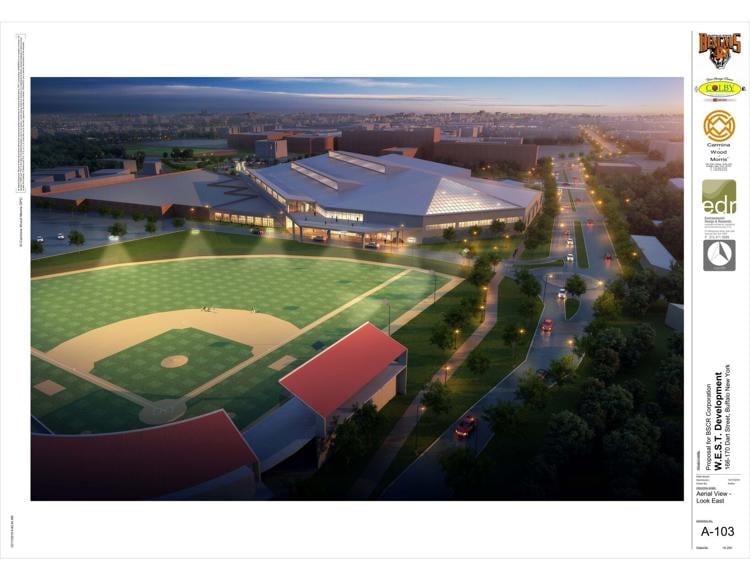 The sportsplex would not only serve the school's needs, but would also be available to the public by offering "scarce indoor field space in a dramatically underserved market." Fees from public use would offset the development costs, Colby said.
Extending the campus west of Grant also allows for green space, surface courts, paddle craft and bicycle paths that would be available to both students and the community.
"Our intention is to create a cohesive, organized and unified campus that seamlessly extends west of Grant Street, integrating the community into the heart of the campus," Colby wrote in its abstract.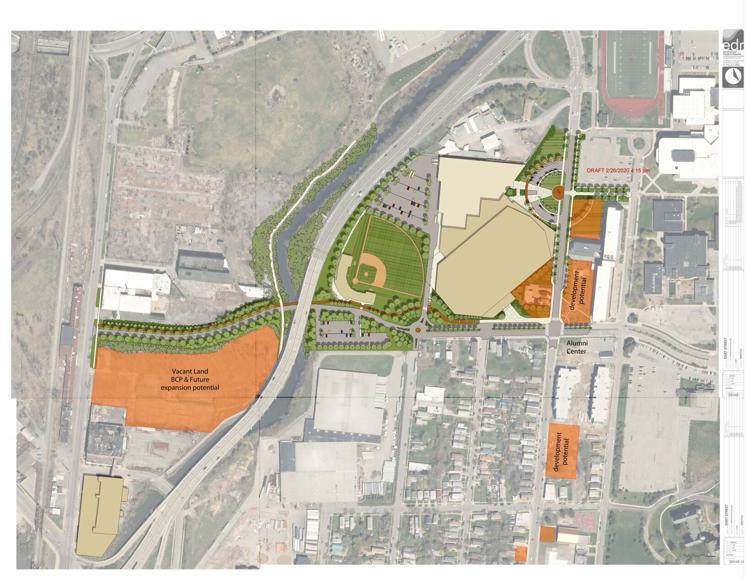 McGuire proposal: "a place for innovation"
McGuire would turn the auto impound lot into athletic fields, along with a parking lot, playground and a bicycle and pedestrian path, effectively giving Buffalo State "a waterfront presence" along Scajaquada Creek, according to its summary.
Additionally, though, the developer is eyeing a broader concept that "focuses on the core" of the school, by making Rockwell Road more central to the campus, and forming "a place for innovation, creation, entertainment and recreation."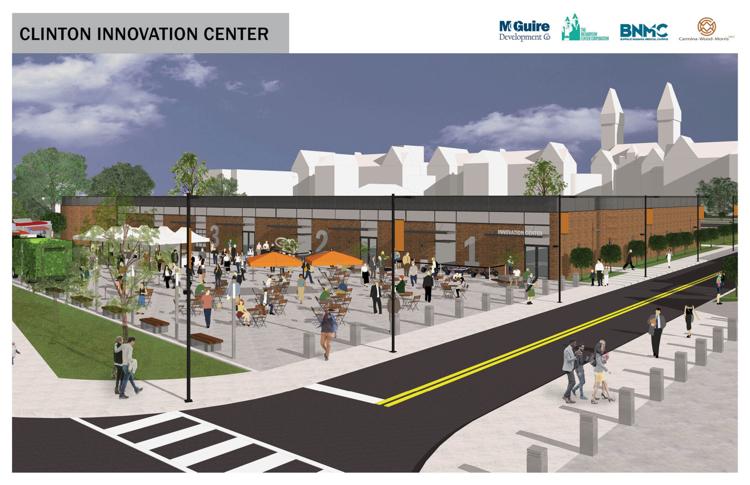 "Rockwell Road quickly loses its momentum and campus vibe shortly after the Elmwood Avenue intersection," the firm wrote. "McGuire's view is that Rockwell Road should become the heart of BSC."
McGuire proposes to "reimagine" the Clinton Center as a business hub with an outdoor plaza, across from two other large buildings and an open meadow. It would also seek further redevelopment and new projects along Rockwell, in partnership with the Richardson-Olmsted Complex and the Buffalo Niagara Medical Campus.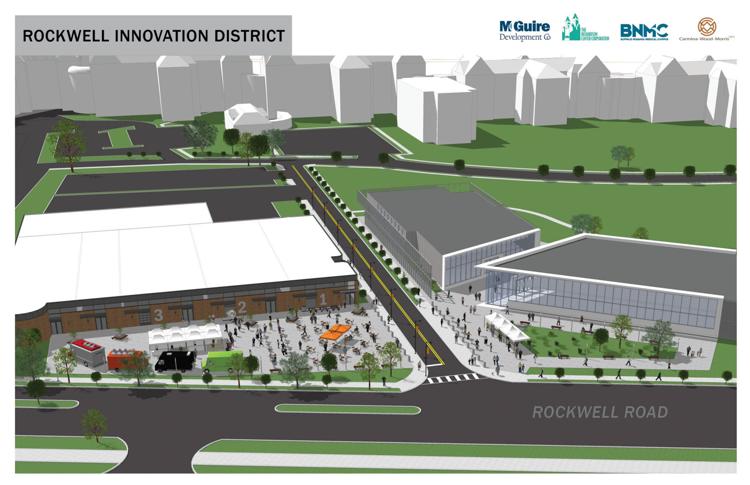 That would enable Buffalo State to attract and work with "innovative companies seeking advanced manufacturing and creative office space," while strengthening connections with nearby Richardson-Olmsted and turning Rockwell into a draw for the community.
Both Colby and McGuire are working with architects at Carmina Wood Morris PC.
Uniland pitch: "live/work/play neighborhood"
Like the others, Uniland's Paramount Athletic & Recreational Center (PARC) focuses first on sports, with a year-round multisport complex on the impound lot.
It would include an indoor facility with a turf field, gymnasium, locker rooms, batting cages, yoga studio and meeting spaces, as well as an outdoor turf field. That would support lacrosse, soccer, field hockey, basketball and volleyball, among other sports. The facility would also have a building for renting bicycles, kayaks and canoes, and a water launch onto the Scajaquada, according to Uniland's abstract.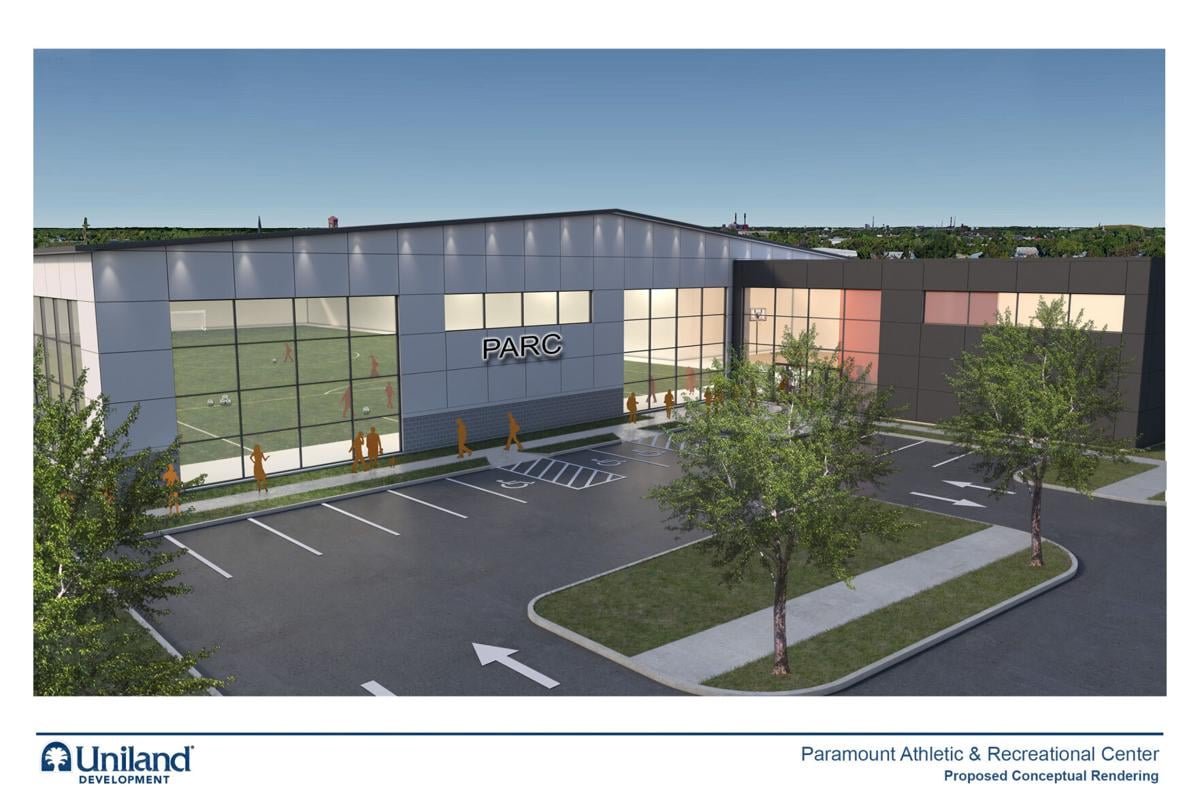 The firm said the combined indoor and outdoor athletic center would be a resource for both the school community and the neighborhood, which it noted has limited options for year-round athletics.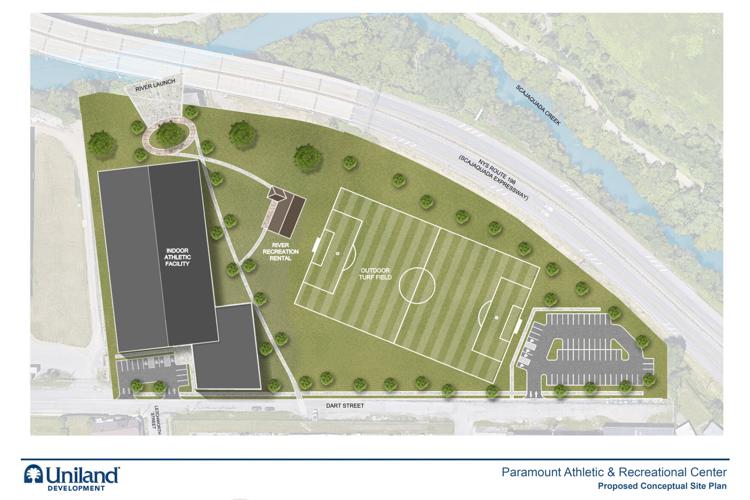 Uniland also developed three "conceptual master plans" for surrounding property – separately from Buffalo State –that would increase density and walkability in the surrounding neighborhood, link existing recreational waterways and trails, and fill in the community with more residential and commercial space in eight two- to three-story buildings for "a live/work/play neighborhood."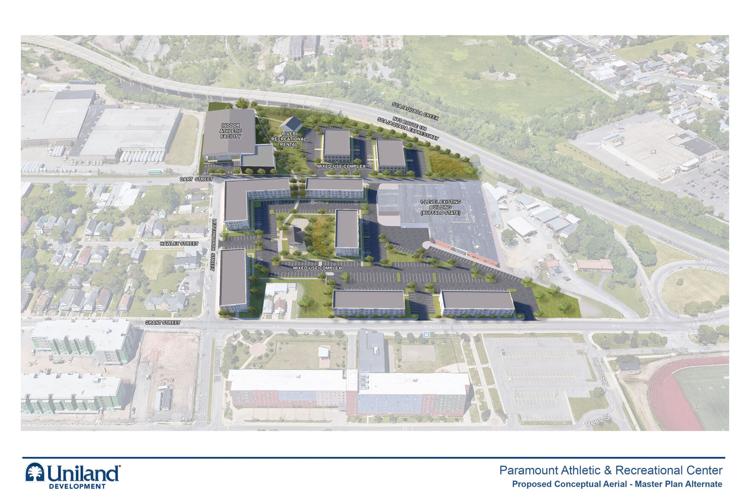 No "preconceived notions"
Buffalo State officials have been pursuing the Dart Street site for more than a decade, aware of the potential for extending and improving the west side of campus.
The city had long since acknowledged that interest, and within a month after Barnum joined Buffalo State in August 2018, discussions began on the designated-developer agreement, which was formally approved in April 2019. School leaders also started meeting with members of the campus community and neighborhood leaders.
They not only laid out Buffalo State's vision, but also explained the college's mission and needs . In particular, she said, many people thought the school still needed housing.
"We've worked hard over the last year and a half to really embrace the community," Barnum said. "It needed to align with our facility master plan, and folks didn't even understand what that was."
Buffalo State officials said they had "no preconceived notions" and did not specify any expectations or desires as part of the request-for-proposals.
However, they did lay out five core points that the plans had to achieve:
Support the school's strategic and facilities master plans.
Support the revitalization of the West Side neighborhood and include the community.
Incorporate waterfront access and green space while protecting the water.
Beautify the campus and community entrances.
Ensure the project is financially doable and sustainable.
Additionally, during the course of discussions with the community, the need for athletic facilities for the school and neighborhood became readily apparent, and that was shared with developers.
"We are looking for what's in the best interests of the community and what supports the college," Barnum said. "We all want to see something actually happen here. We don't want something 10 years from now." 2 comments
Tags:
Source: https://buffalonews.com/news/local/ideas-for-once-in-a-lifetime-opportunity-near-buffalo-state-sportsplex-innovation-center/article_68f18df4-f442-11ea-80e3-3fb4d1f0e4e9.html