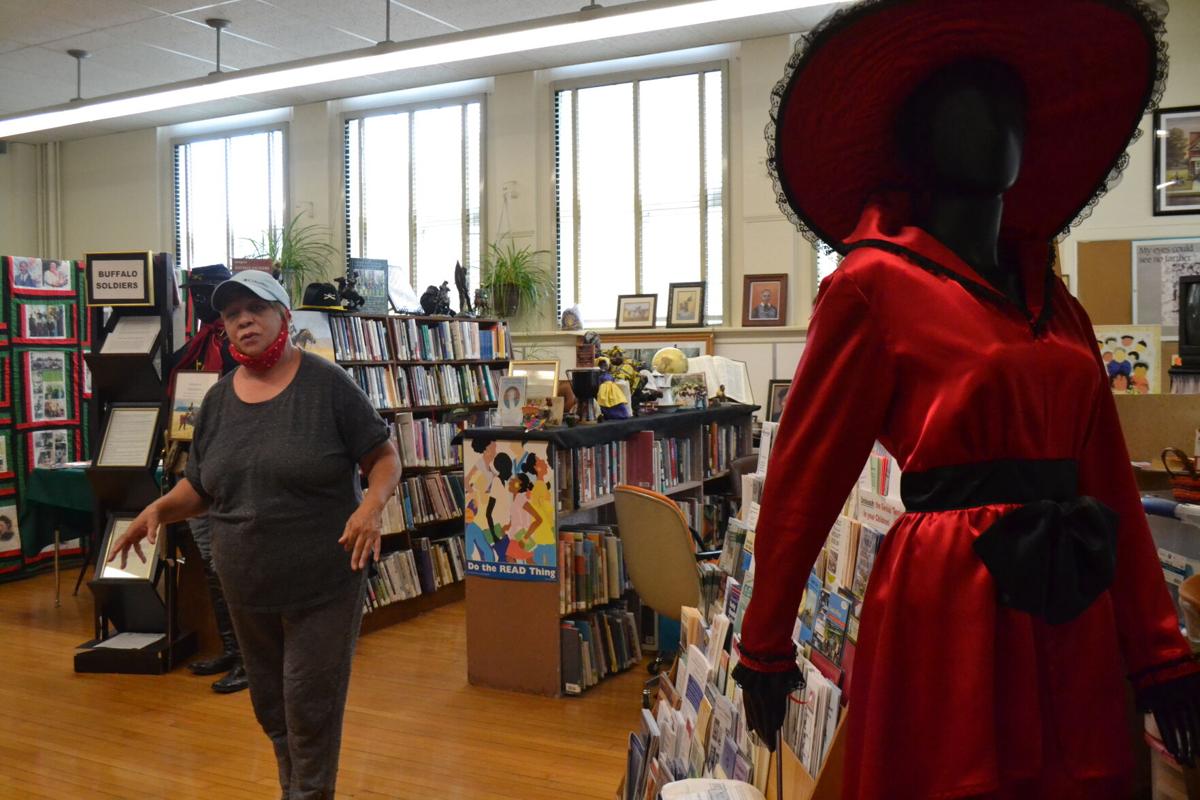 As changing demographics shift favorite pastimes from swinging on porches to pushing baby strollers on Old Colorado City sidewalks, a longtime neighborhood hub also might go by the wayside.
The city of Colorado Springs on Monday solicited ideas from potential new developers and operators of the Westside Community Center at 1628 W. Bijou St.
The call for an outside entity to run the city-owned property has few parameters.
It could be a nonprofit organization or a for-profit business, said Nicole Spindler, procurement services manager for the city..
"We're looking for the best option," she said.
The Center for Strategic Ministry, an arm of Woodmen Valley Chapel in Colorado Springs, essentially has acted as the property manager of the former elementary school site for the past decade.
The organization takes care of the property's three buildings, provides volunteers for some programs and leases rooms to independent counselors, artists, dance instructors, fitness coaches, YMCA children's camps, Silver Key Senior Services' meals program, AARP tax services, a food pantry, Visiting Nurses Association clinics and residents needing space for birthday or retirement parties. Outside is a community garden with 52 plots and a new playground.
The ministry took over operations in 2010 during the Great Recession, to provide a relief service to the city, said the Rev. Stu Davis, pastor of impact ministries, which was considering shuttering the center.
"We never discussed for it to be a longstanding, never-ending partnership," he said.
Now, the organization wants out of its contract with the city, which Davis said expires in early 2022.
"Our departure is by no means dissatisfaction," he said. "We're seeing what might be the next good opportunity to use our resources."
The existing format may no longer be the best fit for the property, city officials said.
Ideas for usage for the Westside Community Center vary from housing units to entertainment to a configuration similar to its current format of working with community partners, said Kim King, administration manager for the city's Parks, Recreation and Cultural Services Department.
"We didn't want to limit it; there may be new models," King said. "We're really trying to balance providing services to the community but also have it be a sustainable site."
More than 100 programs hold events, activities and educational programs for residents, Davis said, with up to 6,000 people a month coming on the block-long campus for such services, pre-pandemic.
Not having the community center as it exists would be "heart breaking," said Cathy Irwin, coordinator of a Westside CARES food pantry at the community center, which distributes free groceries every Wednesday to up to 150 needy people.
"This location is convenient and handicapped-accessible," Irwin said. "We like to think we're taking care of people. We call them our neighbors."
"We'd like a new operator who would welcome a food pantry in this building," added volunteer Tom Thompson.
Candice McKnight, a third-generation native who runs the African-American Historical and Genealogical Society of Colorado Springs and the city's first Black History Museum, has faced potential eviction from the property before.
She was leasing space at the community center a decade ago when the Center for Strategic Ministry took over. Her organization was allowed to stay.
"If we get displaced, a lot of our history would die," McKnight said. "This building means a lot to us because it's historical in itself; it has the original wooden floor."
The room the museum and research center occupies is located in the oldest part of the schoolhouse, which dates back more than 110 years, she said.
The property currently serves all ages, from the YMCA's day camp and kids who take dance classes to elderly knitters and diabetics who need their toenails clipped.
"We have focused on three constituencies: neighbors, seniors and families," Davis said.
The majority of users, though, are seniors.
But it's evident the neighborhood is evolving, Davis said, as longtime residents move to care facilities or pass away and young professionals or couples with children move in.
"The Westside is experiencing a change of who calls it home and who's looking for services," he said.
The deadline to submit a proposal is Sept. 1, Spindler said. The form is available at https://coloradosprings.gov/sites/default/files/inline-images/r20-117_ns_westside_community_center_ops_1.pdf.
If the city receives numerous responses, a formal request for proposals would be the next step, Spindler said. If there are just a few responses, the city could enter negotiations with one organization or business, she said.
Tags:
Source:
https://gazette.com/news/city-of-colorado-springs-seeks-ideas-from-potential-new-operators-of-westside-community-center/article_78221306-d69d-11ea-9634-fb6adfbb5eea.html