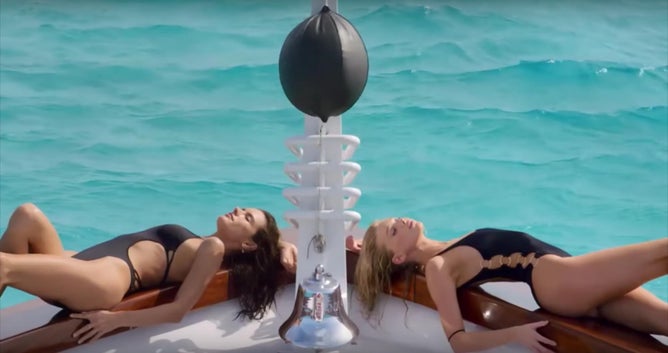 Fyre Festival, the infamous music festival that brought us memes galore, now has some merchandise up for grabs.
It's the festival that no one wished they could've attended, but if you're still longing to own a piece of ill-fated history, this is your chance: US Marshals are auctioning off clothing from the festival.
There are 126 items including hats, shirts and other merchandise, up for sale after they were seized by US Marshals from Billy McFarland, the convicted organiser behind the internet-famous debacle.
The proceeds from the auction will go towards the victims of McFarland's fraud.
The auction has already received some impressive bids. A crew neck sweatshirt is going for $325, while a Fyre-branded cap has a bid of $260.
In a statement, US Marshal Ralph Sozio said:
This Fyre Festival-branded clothing and other items that were seized from Billy McFarland were originally intended to be sold at the Fyre Festival itself but were kept by McFarland, with the intent to sell the items and use the funds to commit further criminal acts while he was on pre-trial release.
McFarland was sentenced to six years in prison in 2018 for defrauding investors of $26m. He also pleaded guilty for his involvement in a ticket-selling scam.
Fyre Festival has remained an iconic disaster in internet history.
Back in 2017, the festival promised a plush experience in the Bahamas, and was promoted by models and influencers including Kendall Jenner and Bella Hadid.
Customers spent up to $100,000 hoping to see Blink-182 (among others) in the Bahamas, only to discover that all performances were cancelled and their luxury accommodation and food didn't exactly live up to what was advertised.
At least the items on sale are a minor upgrade from the sandwiches.
Source: https://www.indy100.com/article/us-marshals-fyre-festival-merchandise-9651001