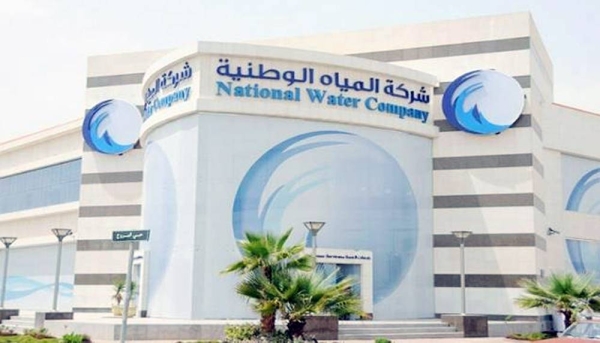 RIYADH — The National Water Company (NWC) has begun enabling private sector participation in 114 sewage treatment plants with total daily capacity of 5.1 million m3/day, in implementation of the National Water Strategy 2030 objectives.
The NWC objectives for the water sector are increasing water investments and engaging the private sector in many projects through the coming years.
The company said that it intends to launch the first phase by procuring contracts covering 15 sewage treatment plants with a total daily capacity of 2.5 million m3/day, which is 50% of the total treatment capacity in the Kingdom.
A Request for Qualification (RFQ) has been sent out with regards to five long-term operation.
The company said that these contracts provide for four plants in Manfuhah, Riyadh, with a total capacity of 900,000 m3/day; two plants in Hada and Aranah, Makkah region, with a total treatment capacity of 500,000 m3/day; Airport phase-one and Al-Khumrah plants in Jeddah Governorate with a total treatment capacity of 830,000 m3/day; two plants in Wadi Al-Arj, Taif Governorate, with a total treatment capacity of 167,000 m3/day; and plants in Arar, Turaif and Sakaka, Northern Borders and Al-Jouf Regions, with a total treatment capacity of 108,000 m3/day.
The company added that it would send out the Request for Proposals (RFP) for the first contract in 2020 Q3. The other four contracts will be procured subsequently.
As well as operations and maintenance the scope of the five contracts will cover rehabilitation, operational improvements and capacity increases for these sewage treatment plants.
Additionally, the contracts will focus on development of sludge treatment in line with the environmental best practices, as well as producing high quality treated sewage effluent (TSE) compliant with environmental regulations.
NWC is committed, via these contracts, to supporting the national economy by enabling expansion and growth of the water sector, as well as through creating investment opportunities and creating long-term private local and global partnerships spanning up to 25 years.
Moreover, it will achieve this by leveraging and nationalizing modern technology, creating job opportunities, and transferring knowledge to the Saudi citizens.
Source: https://saudigazette.com.sa/article/596009/SAUDI-ARABIA/NWC-opens-up-investment-opportunities-for-sewage-treatment-plants-development