The healthcare real estate firm has been retained by the Portland Clinic to develop downtown Portland, Oregon's first new medical office building in 50 years.
PORTLAND, OR – Rendina Healthcare Real Estate has been selected to develop downtown Portland, Oregon's first new medical office building development in 50 years.
The 140,000-square-foot facility, designated West End Medical Center at 12th and Taylor, will comprise seven floors of custom physician space, 8,000 square feet of ground-floor retail space and dedicated on-site parking. The class A medical building is expected to be completed in summer of 2023.
The facility will be anchored by the Portland Clinic, a local healthcare provider which has served the community for nearly 100 years. Within the new space, the healthcare provider will offer a variety of services, including primary care, internal medicine, cardiology, orthopedics, diabetes care, dermatology, gynecology, neurology, rheumatology and urology.
Located at 804 SW 12th Ave. in the city's rapidly-growing West End, the development serves as a response to the growing residential population's demand for healthcare providers.
Redina Healthcare Real Estate was selected as the project's developer, upon a competitive RFP process.
Cushman & Wakefield has been retained to provide leasing services for the new facility. Cushman & Wakefield's national healthcare advisory group's Oregon leaders, Tom Usher and Mark Carnese will head the leasing efforts for the development's remaining space.
"We have been serving patients in the West End neighborhood for a century," states the Portland Clinic CEO, Dick Clark. "We look forward to continuing our personalized, high-quality care in this new first-class medical facility, which will be conveniently located, modern and contemporary in design, and packed with health and wellness services for everyone's needs."
"The Portland Clinic got us excited about this project from the beginning," says Steve Barry, president of Rendina. "We are fortunate to be working with one of the most trusted healthcare providers in town that has built a culture around relationship-based care. The Portland Clinic's involvement, combined with the premier location of the West End Medical Center at 12th & Taylor, will make this project the blueprint for the future of healthcare delivery in a downtown setting."
"We are very excited and honored to be involved in this landmark medical building in Portland, and it is our goal to deliver synergy to this facility that will serve as the healthcare anchor for the burgeoning West End," said Usher, Cushman & Wakefield executive managing director. "Healthcare is an industry always reinventing itself, which is especially hard to do as a result of COVID-19. In being constructed from scratch, the West End Medical Center at 12th & Taylor will have a distinct ability and advantage to be built-out with optimal health and safety measures."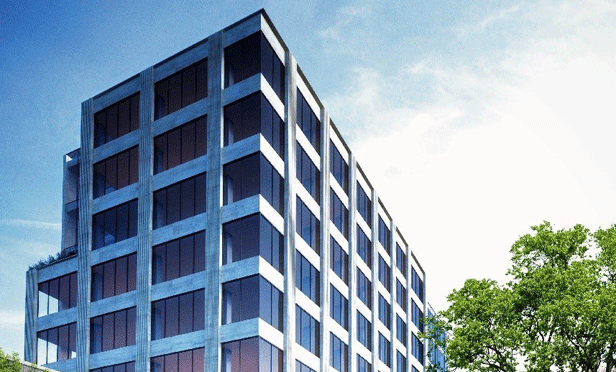 Source: https://www.globest.com/2020/07/20/rendina-selected-to-develop-140000-sf-medical-office-building/?slreturn=20200621102825