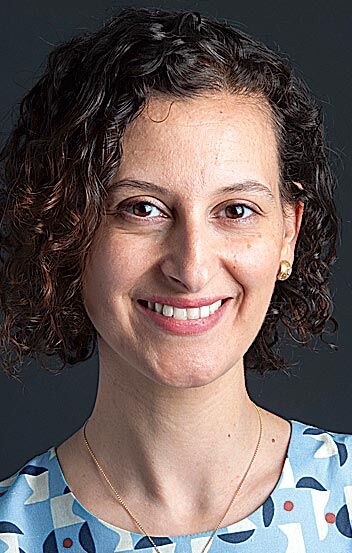 The overlap between the areas of our city most affected by the COVID-19 pandemic and the neighborhoods with the largest immigrant populations is glaring. Even though immigrants are more likely to be serving as essential workers — 500,000 have been serving on the frontlines of the crisis in New York City — many lack adequate access to resources and experience disparities in accessing healthcare.
On top of these factors that put immigrants at greater risk of illness, add the fear and mistrust caused by the public charge rule — the Trump administration's green card "wealth test" — and other discriminatory federal immigration policies. It is easy to understand why we continue to hear that our communities fear seeking testing and treatment for COVID-19, even though access to comprehensive preventive, primary and specialty care is available to all New Yorkers, regardless of immigration status.
The New York State attorney general and the city continue to fight the public charge rule in court. And, recognizing the harm of a rule that deters people from seeking healthcare or food assistance during a global pandemic, we have asked a federal court to put a pause on this rule for the duration of the COVID-19 national emergency. We are also working hard to counter misinformation about the public charge rule by empowering our communities with clear and accurate information, in the many languages they speak, about benefits they can access safely during this time.
As part of this effort, the New York City Health Department and Mayor's Office of Immigrant Affairs launched a multilingual ad campaign that sends a clear, powerful message — Seek Care and Support Without Fear. The campaign furthers our work to educate and assure communities hardest hit by COVID-19 infection and mortality that many health and social services — including COVID-19 testing and care, emergency Medicaid, food assistance, tenant protection and free legal help — are available regardless of immigration status, ability to pay or employment status. To learn more, visit nyc.gov/immigrants.
New York City residents who have questions about how accessing public benefits may affect immigration status can call the ActionNYC hotline at 1 (800) 354-0365, Monday to Friday between 9 a.m. to 6 p.m., for connections to city-funded, free and safe immigration legal help.
Furthermore, we are working to ensure that New Yorkers can access affordable primary, preventive and specialty healthcare by reaching out to immigrant communities and connecting them to NYC Care. Led by NYC Health + Hospitals, the largest public healthcare system in the U.S., NYC Care offers quality healthcare services, at low or no cost, to New Yorkers who do not qualify for or cannot afford health insurance. New York City residents can call 1 (646) NYC-CARE (692-2273) to enroll in NYC Care and visit nyccare.nyc for more information about the program.
MOIA is proud to partner with NYC Health + Hospitals to advance outreach efforts in support of NYC Care. Thus far, the city has been working with community-based organizations in Staten Island, the Bronx and Brooklyn on community outreach to connect eligible New Yorkers to NYC Care, and we recently announced that we will be continuing these relationships for an additional six months.
Starting in September, NYC Care is coming to Queens and Manhattan — four months ahead of schedule. A new request for proposals from NYC Health + Hospitals is seeking CBOs in those boroughs to help engage prospective NYC Care members.
Through the RFP, the city will provide over $1 million in funding over six months to CBOs to conduct inclusive, linguistically and culturally competent outreach to help enroll Queens and Manhattan residents in NYC Care. These CBOs will promote the program through public education and offer support to members who would like to be connected to NYC Health + Hospitals for enrollment. Once enrolled, new patients can expect primary care appointments within two weeks of calling the hotline, a financial counseling screening, expanded pharmacy hours and access to low or no-cost primary, preventive and specialty care.
Selected Queens and Manhattan CBOs will play an important role in ensuring that every eligible New Yorker in the communities hardest hit by COVID-19 has access to and confidence receiving guaranteed healthcare, regardless of income or immigration status. Interested CBOs can find the RFP on the Mayor's Fund to Advance New York City webpage, nyc.gov/fund, and apply by the 5 p.m. Aug. 10 deadline.
As our city begins to recover from this challenging time, it is critical that all New Yorkers, no matter their immigration status, know they can safely seek the care they need and deserve without fear of immigration consequences. Healthcare is a human right, and in Queens, and New York City at large, we are leading the way to deliver that promise to our communities.
Source: https://www.qchron.com/editions/western/new-funding-opportunity-for-queens-community-based-organizations-help-new-yorkers-seek-care-and-support/article_b6f7d8f7-85c8-55d8-8cea-966cc85658a9.html