Managers say more asset owners seeing benefits in rough markets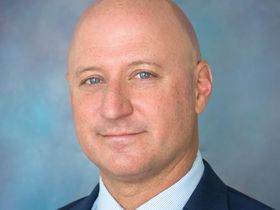 The strong growth of OCIO assets in the year ended March 31 likely will accelerate as institutional investors evaluate their funds' performance during the market turmoil in the first quarter and elect to outsource portfolio management, said OCIO managers and industry observers.
Worldwide assets managed with full or partial discretion by outsourced CIOs for institutional investors rose 5.8% to $1.96 trillion in the year ended March 31.
By comparison, worldwide OCIO assets under management with full or partial discretion rose 4.7% in the year ended March 31, 2019, data from Pensions & Investments' annual surveys of OCIO managers showed.
Over the five-year period ended March 31, growth of worldwide OCIO AUM run with full or partial discretion was up 51.1%.
For periods ended March 31, worldwide OCIO assets managed with full discretion grew by 10.7% in the year to $1.5 trillion and by 72.2% over five years.
The same three OCIO managers continue to top P&I's ranking by worldwide assets managed with full/partial discretion, but the order shifted this year.
Mercer LLC, New York, retained the top spot with $260.5 billion, up 13.3% in the year ended March 31. Aon Investments USA Inc., Chicago, unseated Russell Investments Group LLC, Seattle, from the No. 2 spot with $172.2 billion, a 2.7% increase over the previous year.
Russell's worldwide OCIO AUM declined 5.3% to $161.9 billion in the year ended March 31 and moved the firm down to No. 3.
Money managers' total worldwide outsourced assets (including discretionary and non-discretionary assets) totaled $2.32 trillion as of March 31, up 8.4% over the year and up 53.9% over five years. Internal investment staff of defined benefit and defined contribution plans, endowments and foundations as well as their bosses are looking at outsourcing as a solution to improve both performance and outcomes, sources said.
"I believe there will be a big shift to OCIO in the wake of the COVID-19 pandemic," said Andrew H. McCollum, managing director of investment management at investment industry researcher Greenwich Associates LLC, Stamford, Conn.
"We've been interviewing asset owners during the COVID-19 outbreak and asking 'what keeps you up at night?' In response, we've heard a lot of their rationale for moving to OCIO in what is likely to be a prolonged, challenging, uncertain market environment that makes it harder for internal staff to meet their fund's long-term objectives," Mr. McCollum said.
Parallels to financial crisis
Some OCIO managers are comparing demand for their investment strategies during the coronavirus crisis to the sudden popularity of OCIO strategies after the global financial crisis more than a decade ago.
"It's the same dynamic (that) we saw in 2009. After that big drawdown, it took a quarter or two for organizations to examine their portfolio management practices and to evaluate whether there was a better model. The results of those evaluations supercharged the OCIO industry between 2010 and 2012," said C. Kane Brenan, president of TIFF Advisory Services Inc., Radnor, Pa., which specializes in serving endowments.
"Because real rates are lower, it will make it harder for endowments and foundations to hit their target, which typically is CPI plus 5%," Mr. Brenan said.
He said many RFPs that were launched earlier this year have been paused as endowments and foundations conduct internal reviews, but stressed that "we expect to see a lot more RFPs in the second half of this year and into 2021. A lot of the smaller, secondary (colleges) in the $10 million to $30 million range are looking at the OCIO model now."
TIFF managed $6.6 billion in OCIO assets with full/partial discretion. TIFF's assets were up 46.5%, partially because the firm included private investment assets in its total for the first time.
To Mr. Brenan's point about stalled searches, Cal Poly Pomona Philanthropic Foundation, Pomona, Calif., still hasn't selected an OCIO manager for its $100 million endowment and $32 million general account for a search that began in February.
Altoona, Pa. on the other hand, held off launching a search in March for on OCIO manager to run its three pension plans, with assets totaling $95 million, because of COVI9-19 concerns, and posted an RFP in June. Ken Drucker, city manager of Altoona, said in an email that "it's been at least two decades since a bid process was conducted. Doing one now is a matter of due diligence and fiduciary responsibility."
Extreme market crises also are a driver for larger institutions to take another look at moving to an outsourced investment program, said Richard Joseph, Boston-based U.S. distribution leader for Mercer LLC's wealth management business.
"It's very logical that defined benefit, defined contribution, endowments and foundations of all sizes are thinking about OCIO, especially during this pandemic. Staff are working from home, dealing with child care and trying to keep the lights on at work," Mr. Joseph said.
"We're seeing a lot more large investors contemplating OCIO on a very similar trajectory to what we saw in 2008 and 2009. When something like this happens in global markets, this is when the big plans switch," he said.
For institutional investors ready to move to an OCIO structure, manager selection and contracting processes have been accelerated, OCIO purveyors said.
"There are two categories of potential OCIO investors now: those that still are exploring the idea and those whose business are very challenged in the current environment and who need to act fast to get their defined benefit plan off their to-do list," said Kemp D. Ross, the Chicago-based global head of delegated solution at Willis Towers Watson PLC.
Because some asset owners have an urgent need to hand off the investment management of their asset pools, Mr. Kemp said the time frame for decision-making and implementing the move to an OCIO strategy is much faster for some investors than was the case in the past.
Mr. Kemp said most of Willis Towers Watson's growth is from defined contribution plans moving to an OCIO strategy for the first time, but added that about 20% of new hires are OCIO manager changes.
Willis Towers Watson moved up to the No. 4 spot in P&I's ranking from sixth through growth of 4% to $140.1 billion in worldwide assets managed with full/partial discretion as of March 31. (Willis Towers Watson provided worldwide and U.S. AUM as of March 31 but the rest of its data are as of Dec. 31.)
In addition to fairly steady RFP flow from new OCIO prospects, Aon Investments also is seeing demand for OCIO management from its traditional consulting clients, said Bryan R. Ward, senior partner.
"Beginning in April as the dust settled after the initial phase of the COVID-19 pandemic, we started to see increased interest from advisory clients. The driver was the same old story: The benefits of an OCIO approach are magnified during crisis periods like this," Mr. Ward said.
U.S. market
For the 62 OCIO managers in P&I's universe, the U.S. is the most important market.
Survey data show assets managed for U.S. institutional investors with full/partial discretion accounted for 66.7% of OCIO managers' worldwide assets under management as of March 31.
Growth of OCIO assets managed with full/partial discretion for U.S. institutional clients rose 4.7% to $1.31 trillion as of March 31. Over five years, AUM for this investor segment rose 60.4%. U.S. outsourced assets with and without discretion rose 8.3% to $1.62 trillion as of March 31 and were up 70.4% over the five-year period.
By far and away, U.S. endowments were the fastest-growing investment segment for OCIO managers with an increase of 54.9% to $76.2 billion in assets managed with full/partial discretion, followed by U.S. foundations with growth of 32.2% to $78.3 billion; and U.S. defined benefit plans, up 7.5% to $525.1 billion.
Non-U.S. endowments have also been taking the OCIO route. University of Edinburgh, Scotland, outsourced management of its £529 million ($694 million) endowment to Mercer to set the investment policy, select money managers and monitor the performance of the fund, said a notice the university filed on Public Contracts Scotland website.
OCIO search consultant Bradley H. Alford, founder and CIO of Alpha Capital Management LLC, Atlanta, said recent performance of many U.S. endowments has not "been great. A lot of endowments and foundations did not beat their benchmarks and many got hammered in the first quarter this year. Many boards are blaming themselves for underperformance, second-guessing and are looking to turn over investment management to an OCIO manager."
With regard to underperformance, Mr. Alford cited the -14.2% return in the first quarter and the -6.4% return for the year ended March 31 of the AlphaNasdaq OCIO Endowments & Foundations index.
By comparison, the AlphaNasdaq OCIO Broad Market index was down 11.7% in the quarter and down 3.4% for the year while the AlphaNasdaq OCIO Defined Benefit Pension Plans index fell 9.1% for the quarter and was up 0.1% for the year.
Alpha Capital launched the OCIO indexes in May. They are composed of nearly 700 OCIO account historical returns provided anonymously by 20 OCIO providers. By comparison, the median return as of March 31 of endowments and foundations in the Wilshire Trust Universe Comparison Service was down 13.8% for the three-month period and down 5.6% for the year. Wilshire Associates maintains the performance database.
"Performance is triggering more demand for OCIO searches than we've ever seen," from endowments and other investors, Mr. Alford said.
DC growth lags
The growth rate of one OCIO investor category — U.S. defined contribution plans — saw a decline to 1.8% for assets managed with full/partial discretion to $159.2 billion in the year ended March 31 compared to growth of 44.2% for the year earlier, P&I data showed.
Larger OCIO managers including Mercer, Aon Investments, BlackRock Inc. and Willis Towers Watson said demand is extremely high and is expected to continue.
"On a global basis, our pipeline has never been stronger," said Ryan Marshall, managing director and global head of client portfolio solutions at New York-based BlackRock.
Demand is "solid" from U.S. defined benefit plans, endowments and foundations, Mr. Marshall said, noting that globally, demand for OCIO strategies is highest in the U.K. He said the majority of BlackRock's OCIO clients are corporate defined benefit plans using liability-driven approaches.
BlackRock is seeing a rise in the size of new and potential OCIO investors to $1 billion to $3 billion from about $500 million to $1 billion, Mr. Marshall said.
"Bottom line … the COVID-19 crisis has only accelerated demand for outsourcing generally as people struggled to make decisions in March and April in their portfolios and/or lacked the technology to assess their positions and risk on a real-time basis," Mr. Marshall said.
BlackRock ranked fifth on P&I's list with $139.6 billion of OCIO assets under management with full/partial discretion for institutional clients as of March 31, up 9.7% from the previous year.
Source: https://www.pionline.com/special-report-cio-outsourcing/ocio-growth-assisted-volatile-times