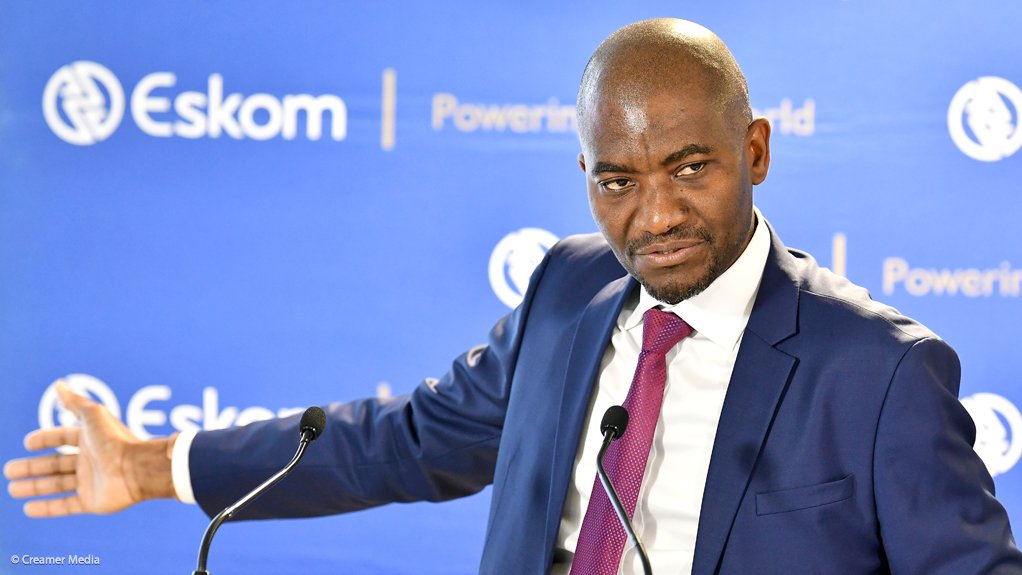 The new head of South Africa's Independent Power Producers Office (IPPO), Tshifhiwa Bernard Magoro, reported on Tuesday that the next bidding round for the procurement of utility scale renewable-energy projects, often referred to as Bid Window 5, would be launched only in the second quarter of 2021.
Speaking during an energy roundtable held as part of the inaugural Sustainable Infrastructure Development Symposium, Magoro indicated that the IPPO was currently prioritising the finalisation of bid documentation for the so-called Risk Mitigation Power Purchase Programme (RMPPP).
A technology agnostic request for proposals (RFP) would be released "by the end of July" for the RMPPP and the IPPO would be seeking to procure some 2 000 MW of emergency energy to fill an immediate supply gap that had been identified in the Integrated Resource Plan 2019 (IRP 2019).
The IPPO, Magoro added, was in a position to launch the RFP after the National Energy Regulator of South Africa (Nersa) provided its concurrence, in late May, to a Ministerial determination submitted to it in February for the RMPPP.
Under Section 34 of the Electricity Regulation Act, the regulator's concurrence is required before government, through the IPPO, is allowed to initiate a procurement programme for new electricity capacity.
Nersa had not yet concurred, however, with a separate determination, also submitted to the regulator by Mineral Resources and Energy Minister Gwede Mantashe in February, for the various utility scale technologies outlined in the IRP 2019, including:
6 800 MW of solar photovoltaic (PV) and wind capacity for the years 2022 to 2024;
513 MW of storage to be procured for the year 2022;
3 000 MW from gas for the years 2024 to 2027;
And 1 500 MW from coal for the years 2023 to 2027.
On March 18, the regulator called for written submissions on this second determination by May 7, but also indicated that it would take a full six months to provide concurrence, as it intended hosting public hearings.
At the same time, Nersa justified foregoing public hearings for the RMPPP on the basis of the urgency involved.
Magoro, who left Eskom to take over as head of the IPPO on May 1, said work on the RMPPP RFP was at an advanced stage and that the document would be released in the coming month.
"For the first time, we are not going for a specific technology. We have left it as a technology agnostic programme where the bidders will provide the solution to the problems that have been indicated by the Eskom system operator – that is the 2 000 MW gap from 5am in the morning until about 9pm."
Fuel and nonfuel-based technologies would be considered and the power purchase agreements with Eskom could have a duration of between 10 and 20 years.
Magoro indicated that the IPPO was already giving consideration to the bid documentation for the procurement of technologies outlined in the second determination, but that the process would only proceed once Nersa had concurred.
"We are looking to the second quarter of next year for when we will be going out to the market for that determination."
Source: https://www.miningweekly.com/article/next-renewables-bidding-round-to-be-launched-only-in-second-quarter-of-2021-2020-06-23