South African carrier Airlink is attempting to disrupt plans to convene a creditors' meeting to discuss whether to approve the rescue plan for South African Airways, and is seeking to have the airline liquidated.
The government's department of public enterprises says Airlink has filed a court motion "aimed at interdicting" the meeting – scheduled for 25 June – and that it believes two unions are seeking to do the same.
It states that Airlink wants SAA put into provisional liquidation, arguing that there is no reasonable prospect of rescuing the flag-carrier.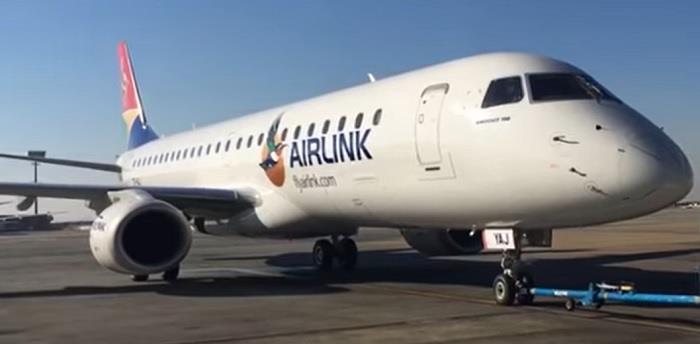 While the department of public enterprises says it is not a formal respondent to Airlink's application, it will step in to oppose it, and will similarly oppose any parallel bid by the unions NUMSA and SACCA.
"As we approach the final week to either endorse or reject the business rescue plan by the [SAA rescue practitioners], it is disturbing that a competitor of SAA [and two unions] are seeking to destroy SAA by forcing a liquidation through the courts," it states.
"Is this really in the interest of SAA workers or the fiscus?"
The department of public enterprises has been backing a restructuring of SAA, and has gained support from unions for its position, which has appeared to conflict with the efforts of the rescue practitioners.
But it says the government "supports" the rescue plan "where it results in a viable, sustainable, competitive airline".
Airlink, which had served as a feeder to SAA, has previously clashed with SAA during the business rescue process.
It went to court in January seeking to have flown and unflown revenues declared as not being an SAA debt, and instead paid immediately – a move which was initially dismissed but referred to appeal.
Airlink subsequently terminated, in late March, a licence agreement with SAA, under which the feeder services were conducted with SAA's designator code.
SAA also had a similar feed agreement with regional carrier SA Express, which has been placed into provisional liquidation, although a final decision has been postponed until September while investor interest is explored.
Source: https://www.flightglobal.com/airlines/south-africas-airlink-bids-to-have-saa-liquidated/138936.article