The National Geospatial-Intelligence Agency has released a draft request for proposals for a 10-year information technology contract worth up to $400 million, according to a June 4 announcement from the intelligence community.
The program, known as geospatial-intelligence access and information sharing next (GEOAxIS), will provide identity, credential and access management (ICAM) services for NGA, the intelligence community and the Department of Defense.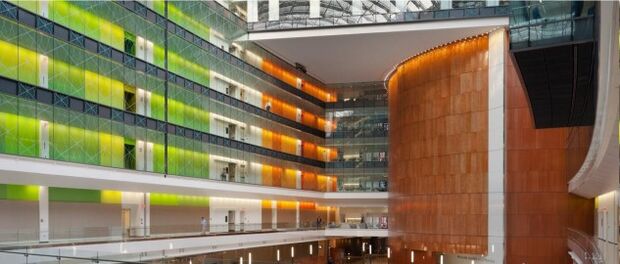 According to the statement of work, the base set of requirements includes:
Delivery of critical cybersecurity elements in support of defending and protecting mission data;
Providing improved access to geospatial datasets, products, and intelligence reports;
Enabling a single sign-on experience via public key infrastructure-based authentication services and alternative solutions;
Alignment with emerging architectures such as the intelligence community's unified authorization and attribute services federation, which seeks to establish a secure common authorization for information sharing, and the intelligence community's broader information enterprise;
Alignment with open information technology initiatives to achieve government-wide, including state and local government;
Optimization and cost efficiencies through the retirement of agency unique interfaces;
Development and delivery of scalable system components to meet the growing demand for enterprise government-wide services.
The government plans a single-award indefinite-delivery/indefinite-quantity contract with a base period of two years and three months and eight one-year option periods beginning in April 2021 and running through June 30, 2030, with a six-month option to extend services. The work will be performed at government and contractor facilities in the Washington, D.C. and St. Louis metropolitan areas, and at various locations within the U.S.and overseas. Some contractor personnel will require secret and top secret security clearances
The government estimates the maximum value of the contract at$400 million. Questions on the DRFP are due by June 29.
The statement of work and other documents and information on this opportunity can be found on the intelligence community's Acquisition Research Center website, which is unclassified but does require registration to log in.
Source: https://about.bgov.com/news/spy-agency-releases-draft-rfp-for-400-million-it-contract/