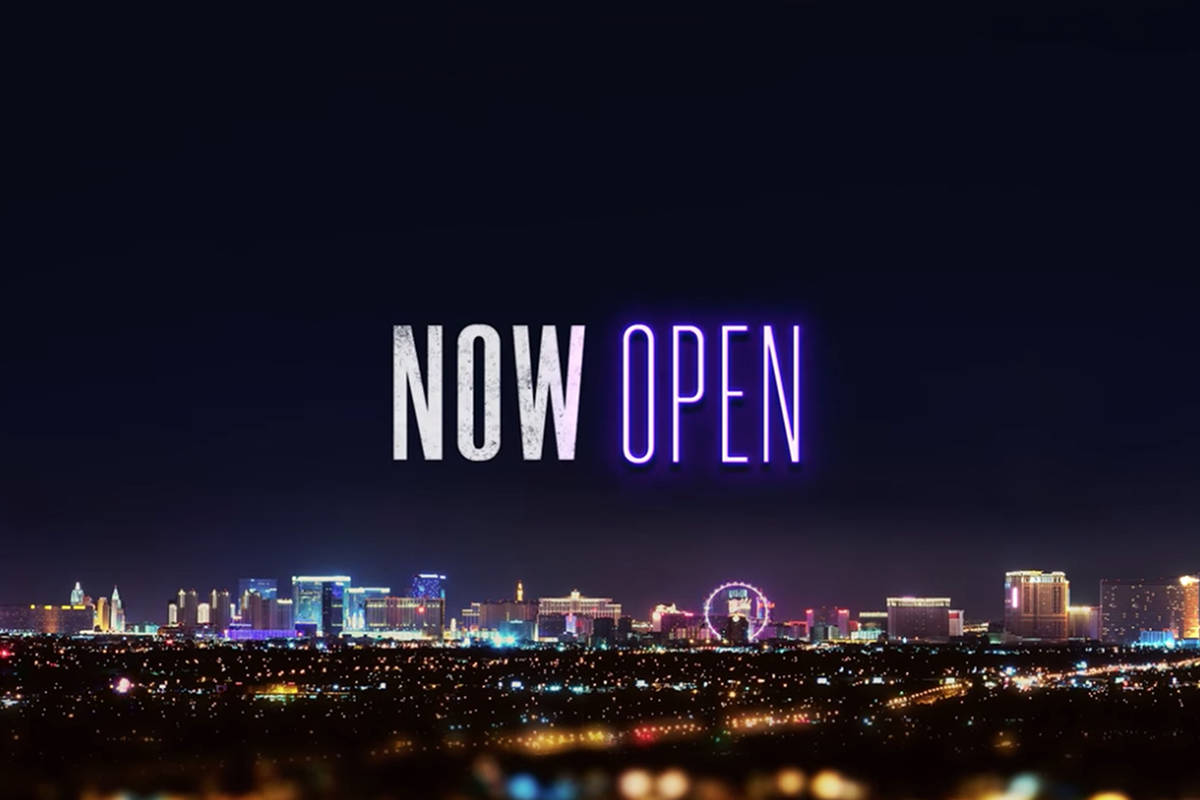 The Las Vegas Convention and Visitors Authority on Tuesday approved a multimillion-dollar one-year contract with a possible six-month extension to R&R Partners to continue as the organization's advertising consultant.
The board opted to approve the deal, valued at $110 million, in a unanimous vote. The contract includes an agency service fee of $475,000 a month, content creation at $600,000 a month, and a media commission of 6.5 percent of the gross amount billed.
LVCVA President and CEO Steve Hill said R&R reduced its usual agency service fee by 24 percent and its content creation fee by 21 percent. He said the media commission remained the same at 6.5 percent, but the amount of media purchased is expected to be far less than in the past, so those costs also would be reduced.
Hill explained that the process to receive requests for proposals for the board to evaluate the advertising contract, held by R&R for decades, had begun in early 2020. But the process was suspended in March by the COVID-19 pandemic.
Hill said a new RFP process would begin at the end of the year with the hope of awarding a long-term contract in a year.
The vote to award the extension came after R&R CEO Billy Vassiliadis gave a 30-minute rundown of how an advertising campaign for the reopening of Las Vegas evolved through the pandemic and unrest resulting from the death of George Floyd in Minneapolis late last month.
He showed board members "The Light," the newest television ad expected to hit the airwaves this week.
"Everybody calls this 'the new normal,'" Vassiliadis said of the current environment for Las Vegas. "I can't get to that place. I just don't want to accept that this is the new normal. So for now, this is the new abnormal."
Vassiliadis credited the LVCVA and the resort community with helping to make decisions that led to rolling out a promotional campaign to gradually get visitors back to the city.
"The idea of transparency and being honest about what was happening here was what we used," Vassiliadis said. "The one inescapable truth of Las Vegas, whether it was 9/11, recessions, wildfires or whatever it might be is still the case now. It's the one place where with a little bit of permission, people feel OK to come and get away from whatever is burning them, just for a couple of days, because it's not a 10-day commitment or a three-week booking. There's a sense of 'I can escape, I can exhale for a couple days.'"
Vassiliadis said the campaign to bring people back is far from over.
"We're not close to over. This is not a conclusion, in fact, it's just the beginning of what I think is still an early chapter in this book with a lot left to be written," he said.
Once the new "Light" ad runs its course, the campaign will likely shift to social media with recent visitors to Las Vegas sharing their experiences in Las Vegas — a strategy that has worked well in the past. Leading up to the release of the "Light" ad, LVCVA marketers encouraged frequent visitors to show how they turned rooms in their homes into a Las Vegas experience.
Once those campaigns end, Vassiliadis said the LVCVA would likely get back to its still relatively new "What happens here, only happens here" campaign.
LVCVA board member Michelle Fiore, a Las Vegas city councilwoman, asked Vassiliadis if he felt the LVCVA could get some mileage out of replicating D Las Vegas owner Derek Stevens' idea of providing free flights to Las Vegas as a marketing promotion.
Vassiliadis said while Stevens' execution was brilliant, he wouldn't recommend it for the LVCVA.
"The problem you have is which airline, and then, how do you turn it off once you've turned it on," he said.
He said such a strategy might work better for individual properties rather than the authority.
"I think we'd start chasing down a rabbit hole if we purchase and guarantee tickets," he said.
Source: https://www.reviewjournal.com/business/tourism/las-vegas-ad-agency-awarded-110m-contract-extension-2049142/