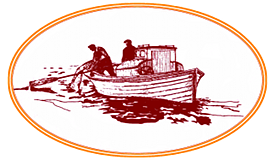 Business Oregon announced Tuesday, June 2, the recipients of $2.5 million in matching grant funding through the Emergency Business Assistance Grant Fund, which was created by Gov. Kate Brown and the Oregon Legislature to assist small businesses suffering in the wake of the COVID-19 pandemic. A total of $10 million of funding is being allocated through three Requests for Proposals (RFP) for different types of applicants. This is the first round of funding, consisting of $2.5 million and closed for proposals May 18.
"We stood this program up very quickly, and communities throughout Oregon in turn put together excellent proposals on a short time-frame for how they will get the funding into the hands of their local small businesses," said Business Oregon Director Chris Cummings in a press release.
This round solicited proposals from cities, counties, and Economic Development Districts that have existing small business COVID-relief programs or will stand up new programs to issue grants to local small businesses with fewer than 25 employees. The program also encourages efforts to provide access to sole proprietors and historically disadvantaged businesses.
Business Oregon received 46 applications requesting $7.5 million, but only $2.5 million is available in this round. Final amounts to each will be announced shortly as contracts are finalized with each recipient, but the median award will be approximately $45,000.
Recipient County
Albany Benton
Clackamas County Clackamas
Gladstone Clackamas
Happy Valley Clackamas
Lake Oswego Clackamas
Milwaukie Clackamas
Oregon City Clackamas
West Linn Clackamas
Clatsop County (CEDR) Clatsop
Columbia County Columbia
CCD (Coos, Curry, Douglas) Coos, Curry, Douglas
Central Oregon Intergov Council (COIC) Deschutes, Jefferson, Crook
Grant County Grant
Ashland Jackson
Jackson County Jackson
Medford Jackson
Talent Jackson
Grants Pass Josephine
SCOEDD Klamath, Lake
Lane County Lane
Lincoln County  Lincoln
Sweet Home Linn
Ontario Malheur
Keizer Marion
Silverton Marion
Stayton Marion
Turner Marion
Mid-Willamette Valley COG Marion, Polk, Yamhill
Fairview Multnomah
Gresham Multnomah
Dallas Polk
Independence/Monmouth Polk
Affiliated Tribes NW EDC Statewide
City of Wheeler Tillamook
Pendleton Umatilla
City of Umatilla Umatilla
La Grande Union
City of Union Union
Wallowa County Wallowa
Beaverton Washington
Hillsboro Washington
Sherwood Washington
Tigard Washington
Tualatin Washington
Carlton Yamhill
To fill gaps not reached by other programs, these state funds are to be directed to adversely affected businesses that have been unable to receive federal CARES Act funding, including the Small Business Administration's Paycheck Protection Program, Economic Injury Disaster Loan Emergency Advance program, or other federal programs for emergency pandemic funding. Businesses may use the proceeds for any business-related operating expenses, including helping to reopen in line with state guidance.
Proposals for round two of the funding that is open to Community Development Financial Institutions and Economic Development Districts are closed Monday, June 1. Proposals for the third and final round will be solicited later in June.
Source: https://www.cannonbeachgazette.com/news/city-of-wheeler-clatsop-counyty-receive-grant-from-oregon-small-business-relief-fund/article_fa4e1bec-8e9a-5d07-9d40-5a6f2cd6f0aa.html