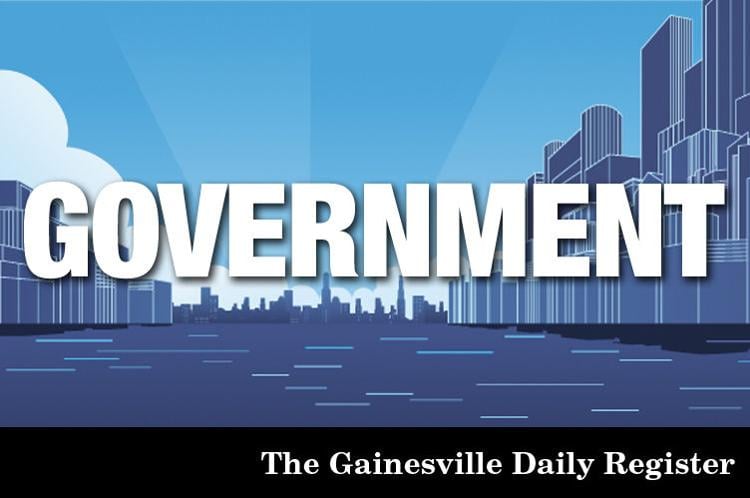 Proposals to upgrade the county's radio communications made it to the chopping block after being placed on the Cooke County Commissioners' Court meeting agenda for the third time in recent weeks.
On Monday, May 18, members of the court unanimously agreed to reject all proposals to upgrade the county's public safety radio communications system. Commissioners meet inside the Commissioners' Courtroom at the Cooke County Courthouse in downtown Gainesville.
About a month before, on April 13, commissioners learned of the two proposals received to improve the county's public safety radio communications system.
Self Radio Inc. from Montague, Texas, guaranteed 95% coverage which is what the county was aiming for, Cooke County Emergency Management Coordinator Ray Fletcher previously told members of the court.
L3Harris Technologies Inc. out of Lynchburg, Virginia, would only be able to primarily provide 73% coverage and "might be able to get 84% at an alternate configuration," Fletcher said.
He said the total price for "just the system to be built out" is $1,367,000 for Self Radio and $1.9 million for L3Harris, according to an archived Register report. Fletcher also told commissioners that L3Harris would take 17 months to complete and Self Radio would be done in 10 months.
During the public comments portion of the Monday, May 18, meeting, Harry Maddox, a representative with L3Harris, told members of the court that his company complied with the request for proposal and they are "very interested" in helping the county with its radio communications project.
He said he wanted to be sure the court knew they were still interested after reading comments published in a newspaper article.
"It was quoted that we probably wouldn't participate any further," Maddox said.
The commissioners had previously expressed concerns about how the request for proposal process was conducted and the coverage gap offered by the two contractors.
Precinct 1 Commissioner Gary Hollowell had asked Monday, May 11, if the county would see more comparable proposals if the county rebid. Tom Murphy with Trott Communications Group replied at that time that he "wouldn't be surprised" if L3Harris didn't participate on the second go-around, according to a previous Register report.
Irving-based Trott Communications was hired by commissioners in 2018 to conduct a communications study for the county. Since then, the company has been involved in the design and RFP process. So far, the county has spent $49,486 for all three phases, Cooke County Judge Jason Brinkley previously told the Register.
After the proposals were rejected, Brinkley said he would like to have a workshop on the radio communications project and revise the proposal.
"I think there's a lot of moving parts to it," Brinkley said.
Source: https://www.gainesvilleregister.com/news/local_news/commissioners-reject-radio-comms-proposals/article_e35e16c8-9eb8-11ea-83a7-37582733d630.html