CK Asset Holdings, Wheelock Properties and Chinachem Group among firms bidding for Kwun Tong plot
Market valuations for the plot range from HK$4.6 billion to HK$9 billion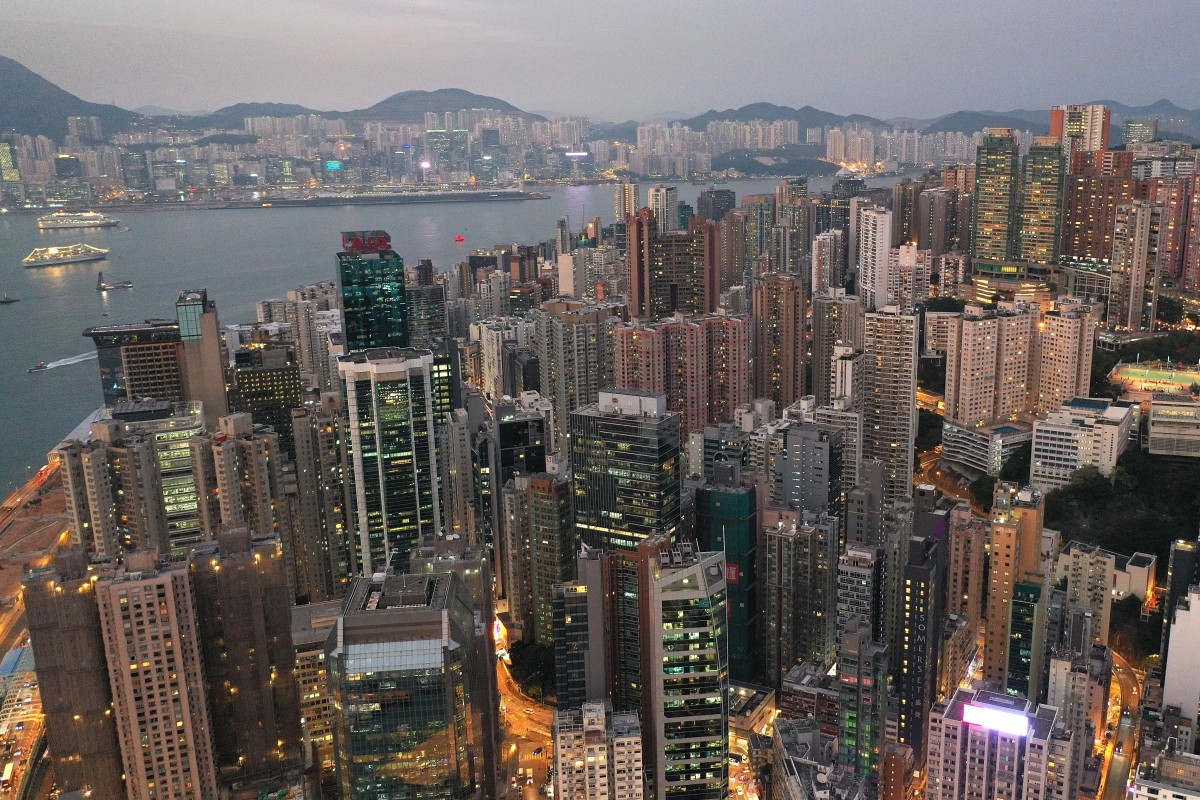 Hong Kong's first residential plot of land designated for a mixed development comprising private and subsidised homes, to be developed by private builders, is expected to attract low offers despite an enthusiastic response, with developers unwilling to invest big in an experimental project amid an economic recession, analysts said.
"The number of bids is within expectations. The response is quite good. Even as developers are interested … the offers will not be high," said Thomas Lam, executive director at Knight Frank. "If the government cannot adjust [the reserve price] along with the market, the parcel risks being withdrawn from sale."
Nine bids were submitted for the plot in Kwun Tong on Friday. Among the developers vying for the land were CK Asset Holdings, Wheelock Properties, Chinachem Group, Sino Land, K Wah International, Grand Ming Group, China Overseas Land and Investment, and a consortium of Henderson Land Development, Far East Consortium International and Empire Group.
Market valuations for the plot ranged from HK$4.6 billion (US$593.4 million) to HK$9 billion, after being cut by up to 20 per cent by surveyors on concerns about Hong Kong's economy and the fallout of the coronavirus pandemic. The land can yield about 1.09 million sq ft, or 1.74 footfall fields. Total investment in the project could amount to HK$9 billion to HK$10 billion.
At least 1,000 flats will have to be sold as starter homes priced at 80 per cent of their market price. This portion will have to be sold before the project's private housing section. As it cannot be sold before completion, the project has a higher interest cost and risks being covered by a vacancy tax on empty, unsold new homes that has not yet been passed, surveyors said.
K Wah's offer was cautious because of the restrictions on development and sale linked with the plot, and a longer payback period, said Quinly Wan, director of Hong Kong property development and leasing at the company.
Grand Ming's bid was also cautious, because of restrictions on pricing and flat sizes. The project might have a payback period of five years, with a higher risk linked to its development, as it cannot be sold before completion, said Katherine Tsang, project manager at the company. Grand Ming submitted the bid because of the few choices available, and the Kwun Tong Plot being suitable for affordable housing.
The withdrawal this week of a commercial plot at Kai Tak suggests the city's developers are not keen on long-term investment amid a sharp contraction in Hong Kong's economy. The city's economy shrank 8.9 per cent year on year in the first three months of 2020, for its worst quarter on record. Home prices too have retreated, by 7.6 per cent on average, from a peak in June 2019, according to the Centa-City Leading Index.
Elsewhere, new projects including Easyknit Group's Ayton in Kowloon Tong and Henderson's Aquila Square Mile in western Kowloon revealed their price lists on Friday.
Source: https://www.scmp.com/business/article/3084617/hong-kong-mixed-development-project-receives-nine-bids-offers-will-be-low