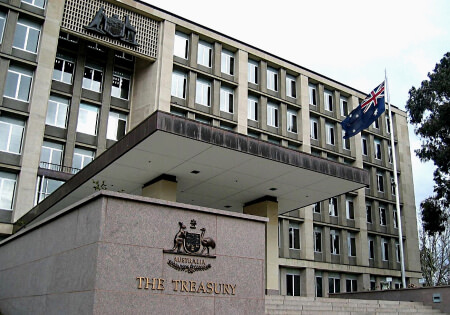 The Australian government has created a new record for a single bond issue less than a month after breaking its previous record, attracting record bids and selling a record A$19 billion of bonds.
The Australian Office Of Financial Management issued $19 billion of 1 percent 21 December 2030 bonds after receiving record bids of over $53.5 billion.
The bond was priced at a spread of 8 basis points over the implied bid for the 10-year futures. That works out to a yield to maturity of 1.025 per cent.
The initial guidance was for 7-10 bps and it was tightened earlier Wednesday to a firm 8 bps after the AOFM saw huge demand for the issue.
ANZ, Citigroup, CBA and UBS were Joint-Lead Managers for the issue.
The issue size of A$19 billion has beaten previous record of A$13 billion reached on April 15 when AOFM issued 0.25 per cent November 2024 bond via syndication. That bond syndication attracted A$25.8 billion at the bid price.
Source: https://www.bankingday.com/new-record-for-single-govt-bond-issue