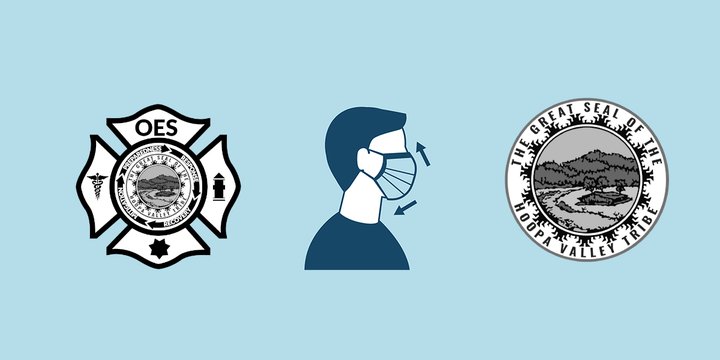 From the Hoopa Valley Tribe:
The Hoopa Valley Tribe's COVID-19 Response Team is seeking proposals from interested parties to provide 500 handmade cloth masks.
Individuals seeking to submit proposals must be 18 years or older.
Masks must be completed and delivered by May 15, 2020.
All Proposals must include the following:
A design template that will be used for masks.
Sample of work (include pictures).
Resume and contact information (including phone number, email, mailing address).
Cost per mask or Total cost.
Total amount of masks that can be made by May 15, 2020.
Please submit Proposals to the Response Team by mail to
Office of Emergency Services
PO Box 369
Hoopa CA
95546
or
by email at: ic@hoopaoes.org or amos@hoopa-nsn.gov.
Due to COVID19, the Response Team is respectfully requesting that Proposals not be submitted in person.
Deadline is May 10, 2020.
If you have any questions, please contact Amos Pole at 530-625-4366 ext. 512 or 530-784-3559.
Source: https://lostcoastoutpost.com/2020/may/6/request-proposals-hoopa-valley-tribe-looking-someo/