No start dates for broadband project
It was the kind of smile reserved for those announcements politicians are more than eager to make. The kinds of announcements that are the foundations of a solution to an ongoing, and consistent political issue.
For Caledon Mayor Allan Thompson, one of those issues has been consistent broadband service across the town, rural or urban. And he had that smile on his face when, in January, Thompson joined Vianet's director of business development Brian McCullagh and some members of Caledon's council at a trail head in Inglewood to announce that Vianet would build a fibre optic 'backbone' spanning the entire town, along the Caledon trail.
The 35 kilometres of fibre optic cable would provide the infrastructure for future internet connections throughout the town.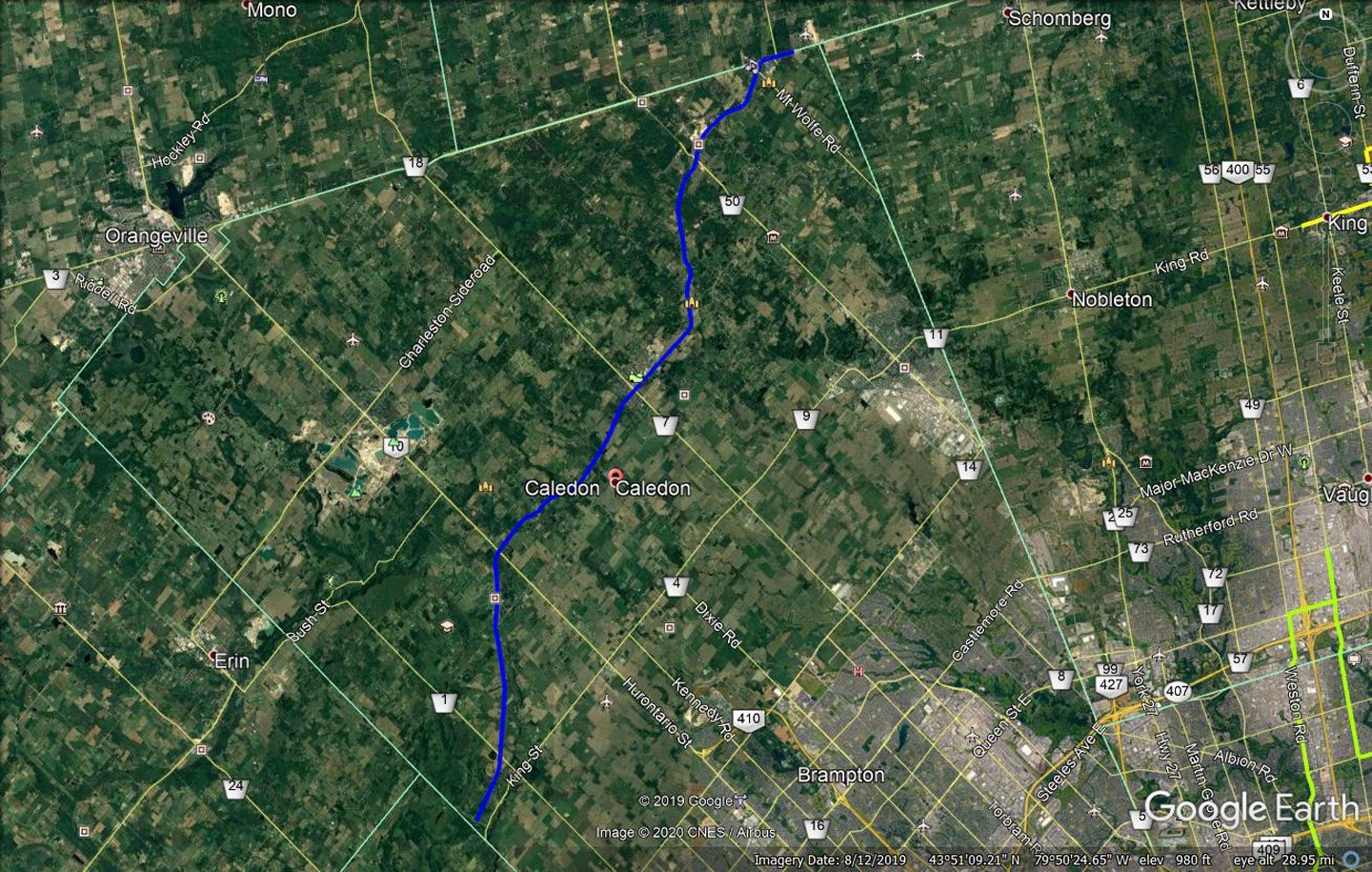 "This infrastructure takes us a major step closer to our goal of bringing high-speed internet access to all of Caledon," said Thompson at the time. "The new fibre creates a robust backbone that spans the entire width of the town and demonstrates our commitment and leadership to providing this essential service to our residents."
The $1.4-million project was the second phase of a Request For Proposal (RFP) issued in 2019 and is entirely funded by Vianet. It follows a similar announcement in the fall of 2019 to see Vianet install eight kilometres of fibre optic cable in the south Bolton industrial area.
This week, McCullagh provided a coronavirus update to both projects, saying the Bolton industrial park project is beginning now and will continue with crews working within government guidelines and outfitted with all the proper personal protective equipment. However, he said the backbone project has been put on hold while the world fights the global pandemic.
"The project has been delayed, unfortunately, and I have no firm dates as to when we will get started at this time," McCullagh said. The Bolton project also has no firm timelines attached now, McCullagh noted, as things are changing on a daily basis.
Source: https://www.caledonenterprise.com/news-story/9987879-caledon-high-speed-internet-infrastructure-put-on-hold/